Class of 2016 EDI Thesis Projects
Each graduating student from the Engineering Design Innovation program completed a thesis project with support from faculty and industry mentors. The thesis projects spanned multiple fields of design including product, interaction, service, strategy, and user experience. Browse each student's final thesis project below.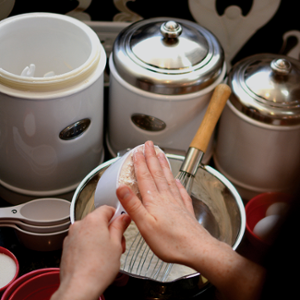 Aubrey Kraft
Thesis project: suechef
Mentor: Craig Sampson

suechef is a baking assistant that uses natural language processing to guide people through the baking experience hands-free.  Using voice control, people with visual impairments navigate recipes with confidence and independence.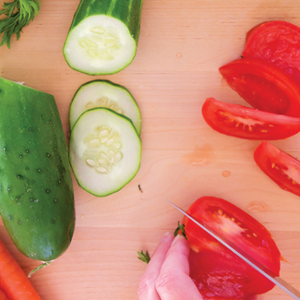 Delfina Sitar
Thesis project: Tricycle Lunches
Mentor: Walter Herbst

Tricycle Lunches deliver wholesome nutrition right to your door. They incorporate the five food groups, five days and twenty-five puzzle pieces. Using playful packages, children are introduced to the habit of eating a balanced meal.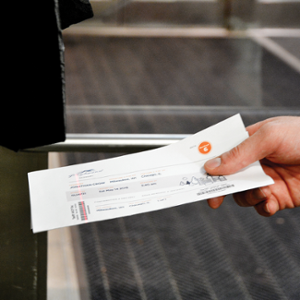 Jonathan Crow
Thesis project: NaviGate
Mentor: Martin Rathgeber

"Where's my bus?" is the refrain of intercity bus travelers. The NaviGate kiosk provides gate assignments, station maps, and status updates to make wayfinding easier. For bus companies, NaviGate is a point of entry for app-driven digital ecosystems.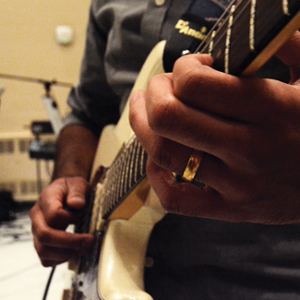 Parth Bhatt
Thesis project: FLEX
Mentor: Martin Rathgeber

FLEX helps musicians prevent repetitive motion injuries by developing a paradigm of stretching and warm-ups before performing.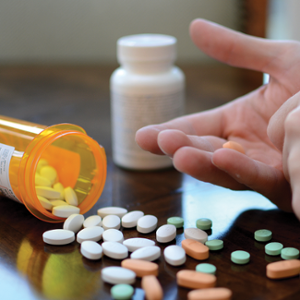 Claire McCloskey
Thesis project: Atlas
Mentor: Amy Schwartz

Atlas guides patients through their Parkinson's journey. Atlas is used to track symptoms specific to each patient on a daily basis and to facilitate less subjective conversations with their doctor. This leads to patients living happier and healthier lives.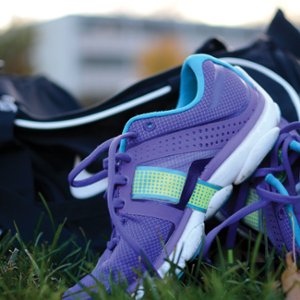 Yilin Wang
Thesis project: Gobi Gear
Mentor: Craig Sampson

Gobi Gear takes care of your sports gear on the go in your bag. Without taking your sports gear outside the bag, Gobi Gear allows it to stay together. It dries your sweaty nonwashable gear, especially shoes, and prevents bad smells.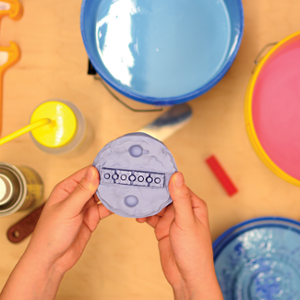 Madeleine Klichowski
Thesis project: Chocolatier
Mentor: Walter Herbst

Opening Chocolatier's luxurious box will reveal all of the components necessary to craft custom silicone molds for chocolate in a streamlined, kitchen-friendly process. The melting chocolates included allow the crafter to immediately try their molds.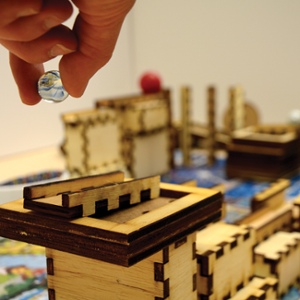 Amelia Fish
Thesis project: Tilt
Mentor: Walter Herbst

Tilt is a game that fosters creativity and problem-solving skills by challenging players to build a chain reaction along a set path. Tilt teaches spatial skills, basic physics principles, and critical thinking to help build the innovators of tomorrow.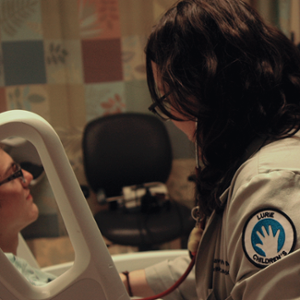 Ellie Pearlman
Thesis project: Day by Day
Mentor: Amy Schwartz

Being the parent of a child in the PICU is overwhelming. Day by Day connects parents who can't be at their child's bedside to their child's care through daily text and voice updates. Connecting parents to their children, giving moments of peace of mind.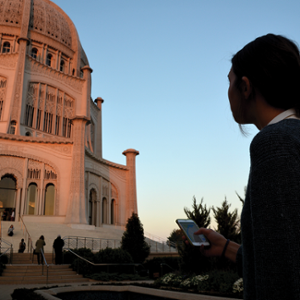 Katherine Adamski
Thesis project: Trapeze
Mentor: Katherine Darnstadt

Trapeze creates personalized maps for unique trips. Save travel information from any source, whenever you find it, and turn that information into a travel map that's accessible wherever you find yourself.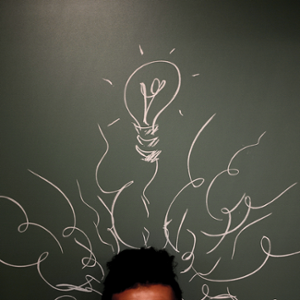 Karen Schmit
Thesis project: Scope
Mentor: Katherine Darnstadt

A digital information platform that provides templates for gathering and structuring information to aid in the expression and perception of design opportunities and assumptions. Enable novice designers to
maximize potential and think like an innovator.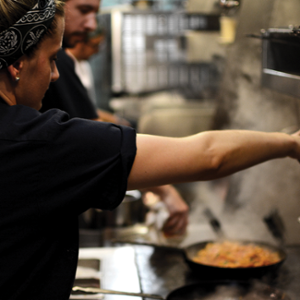 Georgios Skoufalos
Thesis project: Zest
Mentor: Amy Schwartz

The creative process for chefs can often be unstructured and chaotic, leading to outrageously delicious meals but also to ideas getting lost and going to waste. Zest aims to support and amplify ideation in the kitchen to foster innovation for full and happy bellies.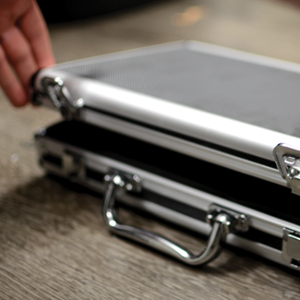 Ray Chen
Thesis project: Infiltrate
Mentor: Craig Sampson

Infiltrate explores how people balance team and individual goals when working together. Using a spy-themed game, players will have one common goal with differing motivations.