Amy Schwartz
Adjunct Lecturer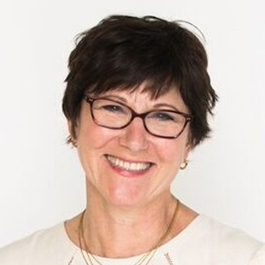 About
For over 30 years, Dr. Amy Schwartz has used her training as a cognitive psychologist to humanize technology and has applied her expertise in human-centered design across a wide range of challenges. She recently joined Battelle Memorial Institute as a Human Centric Design Thought Leader where she focuses on medical devices and healthcare, helping Battelle realize their strengths in blending creativity and technical rigor. Amy spent 20 years at the design innovation consultancy IDEO, where she founded the design research group in the Chicago studio, served as the global design lead for the IDEO health practice, and led the design research for some of IDEO's most innovative and successful designs including the award-winning Lifeport Kidney Transporter (which won the IDSA Design of the Decade award and is in the permanent collection of New York's Museum of Modern Art), Medtronic StealthStation surgical navigation system, Bayer Contour glucose meters, and Sherwin Williams' ColorSnap in-store color selection system. She has worked with a wide variety of clients from startups, to industry giants like Baxter, Eli Lilly, and Ford as well as clients in the governmental and public sectors. Amy excels in helping clients and design teams frame problems in new ways to inspire innovative design solutions.


Amy is an Adjunct Lecturer at Northwestern University's Segal Design Institute, where she teaches design research and serves as a faculty advisor in the MMM program, as well as the Engineering, Design, and Innovation program. She is the Design Researcher in Residence at MATTER, the Chicago health-tech incubator where she advises and mentors teams on design research and human centered design. She is part of the Chicago Innovation Mentor Network, based at MATTER. Amy does consulting as a Principal at Empathic Innovation, LLC.


She holds a PhD degree in cognitive psychology from Yale University and a BA in psychology from Columbia University.
Education
PhD, Cognitive Psychology, Yale University, New Haven, CT
BA, Psychology, Columbia University, New York, NY
Back to top