Dimensions: EDI Thesis Presentations 2015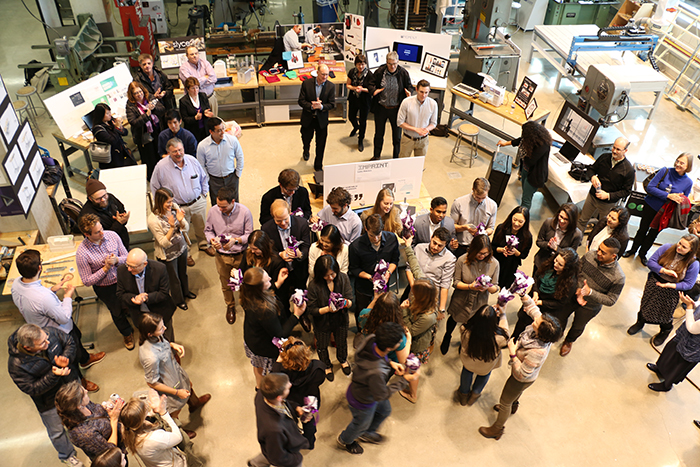 EDI class of 2015 presented their thesis projects Friday to a room filled with faculty, family, friends and peers. Following presentations, attendees moved to the Segal shop space where they had the chance to peruse each project and mingle with the students. 

This year's thesis presentations and fair was entitled Dimensions, a name representing the 15-month journey 18 EDI students embarked on culminating in 13 innovative thesis projects. Throughout their thesis work, students employed the human-centered design process learned in EDI coursework. Additionally, each student received guidance and support throughout the process from mentors who came from industry.

The thesis projects spanned multiple fields of design including product, interaction, service, strategy, and user experience. Browse each student's final thesis project below.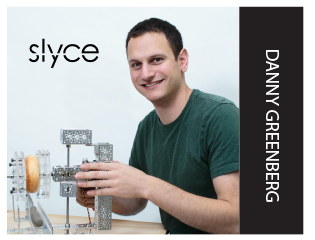 Danny Greenberg
Thesis project: Slyce
Thesis mentor: Walter Herbst

Current bagel slicers are marketed as safer alternatives to slicing a bagel by hand. Though the various devices can augment the bagel slicing experience, all have their flaws. The Slyce uses electronic components to safely and easily slice a perfect bagel every time.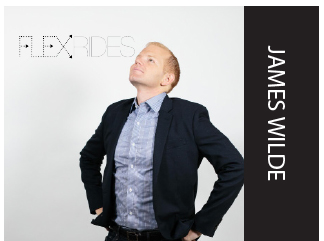 James Wilde
Thesis project: FLEXRIDES
Thesis mentor: Craig Sampson

How often have you landed at an airport, retrieved your luggage, and realized that you STILL had to deal with how you were getting to your final destination? I developed FLEXRIDES, a shared-ride car service, to show how transportation companies can leverage human centered service design to improve customer satisfaction and business performance at the same time.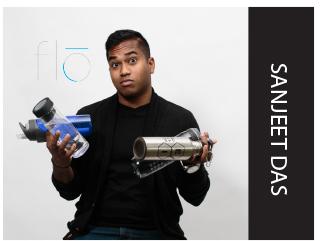 Sanjeet Das
Thesis project: flo
Thesis mentor: Craig Sampson

As cancer patients go through chemotherapy  treatment, their hydration guidelines increase and they begin to lose their natural sense of taste, even for water. Lack of hydration can affect tests and can even cause acute kidney issues. flo is a water bottle that keeps track of their hydration throughout the day with a simple meter. flo also allows for easy flavor  customization with liquid concentrates, powders, or fresh fruits. It does all this without any expensive and unnecessary electronics.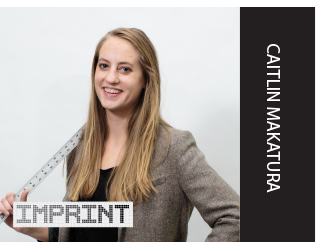 Caitlin Makatura
Thesis project: Imprint
Thesis mentor: Craig Sampson

Getting a prosthetic leg is an intimidating, time consuming, and emotional process for recent amputees. Imprint, a pressure sensing system, takes much of the patient's uncertainty and the prosthetist's guesswork out of the prosthetic fitting process. Using Imprint, prosthetists can pinpoint ill-fitted areas within a socket and then make the necessary adjustments to ensure that their patients are completely comfortable on their new leg.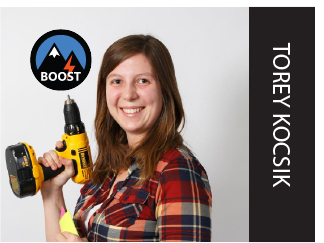 Torey Kocsik
Thesis project: Boost
Thesis mentor: Craig Sampson

Boost is an energy harvesting trekking pole for the outdoors enthusiast who needs power, even in the backcountry. Boost captures kinetic energy from the natural hiking motion to charge an onboard 2,600 mAh battery. Even when you're far away from civilization on a snow-covered mountaintop, or deep in the redwood forests, you now have the power to charge your phone, GPS, camera or any other USB-connected electronic device.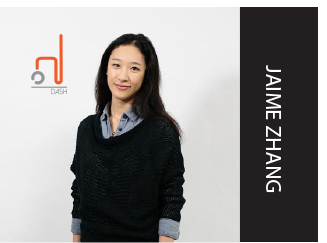 Jaime Zhang
Thesis project: DASH
Thesis mentor: Martin Rathgeber

DASH changes the traditional way of how we deal with luggage and offers the travelers the most streamlined and enjoyable travel experience.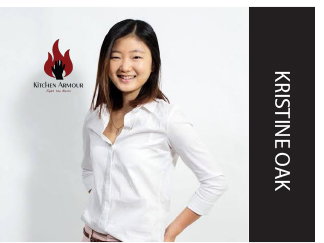 Kristine Oak
Thesis project: Kitchen Armour
Thesis mentor: Martin Rathgeber

Burns are the most common yet overlooked injuries hefs experience in hectic restaurant kitchens. Chefs often accidentally burn their hands and arms in the kitchen and develop their own ways to deal with hot items, which are inefficient and ineffective. Kitchen Armour is a set of 3 protective tools that allows Chefs to stay safe from burns without detracting much from their usual cooking styles. It is an armour that's comfortable and versatile, giving Chefs the power to fight burns in the kitchen.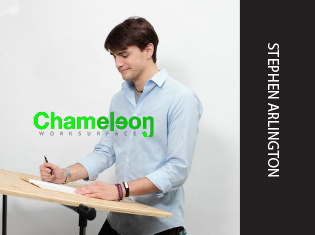 Stephen Arlington
Thesis project: Chameleon
Thesis mentor: Katherine Darnstadt

Today third spaces, such as the local coffee shop, are not built for the productive tasks we want to accomplish in them. Chameleon lets you customize a work surface to your personal style, configure it for the task, connect your electronic devices, and collaborate with others.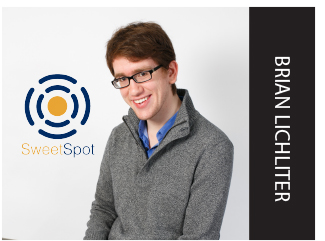 Brian Lichliter
Thesis project: SweetSpot
Thesis mentor: Katherine Darnstadt

The new way to find a spot to work. SweetSpot is an integrated solution for viewing the availability of the spaces around you, whether they be cafes, libraries, community centers, or whatever else. SweetSpot is focused on helping you find the perfect spot to be productive.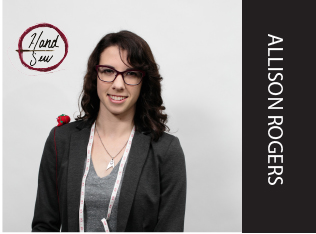 Allison Rogers
Thesis project: Hand Sew
Thesis mentor: Martin Rathgeber

The number of people sewing is growing, but the way we interact with sewing machines has been the same since the 60s. Hand Sew offers versatile and streamlined control for these new project-based sewers. Focus moves above the table and down to the flick of a finger.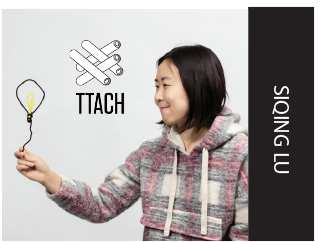 Siqing Lu
Thesis project: TTACH
Thesis mentor: Katherine Darnstadt

TTACH is the simple modular building block for the green generation. Connected by weaving rolled paper, designers can use it to quickly get dimensions, forms, and iterate. This process also slows down the degradation of paper caused by recycling. The "paperless" era is coming, so lets create with paper in a different way.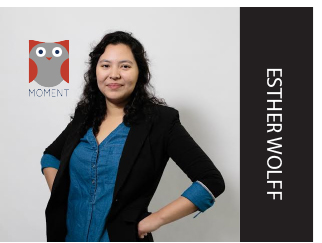 Esther Wolff
Thesis project: Moment
Thesis mentor: Katherine Darnstadt

Moment is an insight-capturing tool that eases newcomers into the design research process. Using Moment, researchers can actively engage in an interview while capturing important quotes in real time.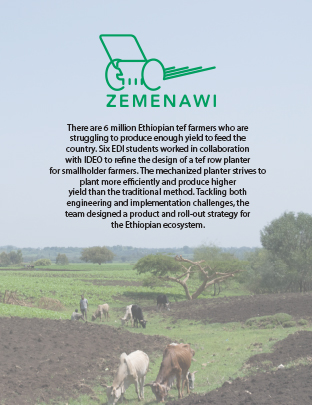 Thesis project: ZEMENAWI
Thesis mentors: Travis Lee, Amy Schwartz

There are six million Ethiopian tef farmers who are struggling to produce enough yield to feed the country. Six EDI students worked in collaboration with IDEO to refine the design of a tef row planter for smallholder farmers. The mechanized planter strives to plant more efficiently and produce higher yield than the traditional method. Tackling both engineering and implementation challenges, the team designed a product and roll-out strategy for the Ethiopian ecosystem.