MULTIDISCIPLINARY
MBA +
MS DESIGN INNOVATION
MBA + MSDI = Hybrid Innovators
New technologies and the unprecedented speed of innovation across all industries have redefined the skillset needed to compete in today's post-MBA world. The MMM Program is uniquely positioned to keep up with this pace of innovation by offering an MS in Design Innovation featuring a dynamic curriculum focused on design thinking, innovation, analytics, and product management skills that build on the world-class Kellogg MBA.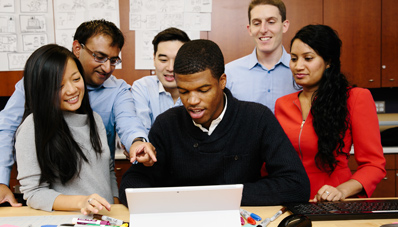 Earn two degrees
MMM ensures students receive a rigorous business education integrated with the human-centered methodologies of design innovation. Graduates receive an MBA from the Kellogg School of Management and an MS in Design Innovation from Northwestern Engineering.
Learn more about MMM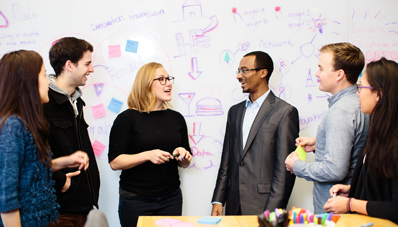 Innovate in Your Career
Our graduates see and tackle problems differently, which prepares them for careers across industries that drive impact through innovation of products, services, and experiences.
Envision Your Career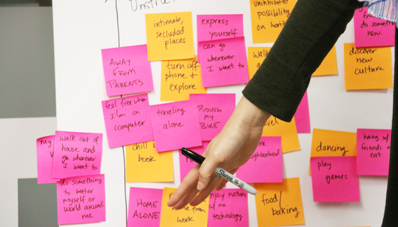 Think Strategically
Design innovation creates new value using design-centric tools and frameworks such as empathy, visualization, prototyping, and iteration. This process of creative thinking and doing is a strategic complement to the analytical approach traditionally taught in business management.
View the Curriculum
Who hires MMM graduates?
MMM graduates are in demand around the world thanks to their ability to develop desirable, feasible, and viable business solutions. When you join the MMM program, you benefit from the vast network of alumni from both Kellogg and McCormick.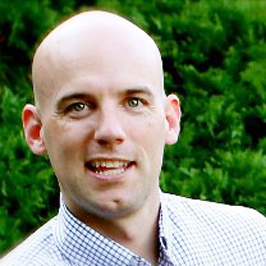 Chad Kartchner
MMM ALUMNUS
Director of Marketing and Product Management at Honeywell Aerospace
Technology and design are transformative forces. MMM teaches leaders how to leverage technology and design to transform the world.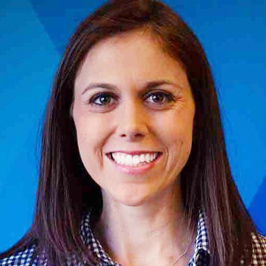 Jess Bonner
MMM ALUMNUS
Product Manager at Google
The intersection of social, mobile, marketing, and product is at a tipping point, and many are trying to find the perfect combination of the four to optimize their businesses. As a MMM, I am prepared to propose a recommendation.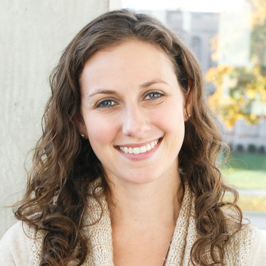 Jennifer Robinson
MMM ALUMNUS
Associate Director of Business Strategy at IA Collaborative
The MMM Program provided me with fluency in the languages of both design thinking and business, which allows me to guide my clients through an unfamiliar, ambiguous innovation process by grounding it in the business world they know. As more corporations seek to create design-led cultures, this fluency becomes increasingly valuable.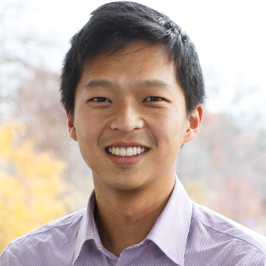 Michael Chen
MMM ALUMNUS
Senior Product Marketing Manager at Slack
The intellectual and creative curiosity of my friends in the MMM program continues to fuel my growth, both personally and professionally.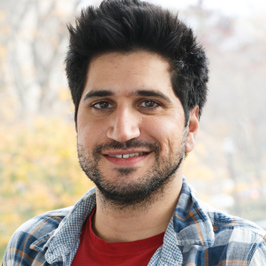 Ron Sinha
MMM ALUMNUS
Senior Manager, Japan Analytics at Nike
I've enjoyed being at the intersection of creativity and analytics. The MMM Program helped me learn how to always frame a problem through both lenses, which is critical in my role now as a data analytics lead in a company built on powerful storytelling.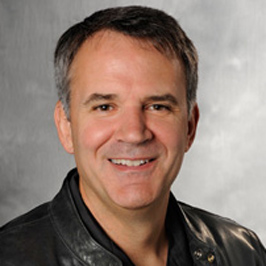 Matthew Levatich
MMM ALUMNUS
President and CEO at Harley-Davidson Motor Company
My integrity is core to who I am and how I want to be, and it was reinforced, refined, and anchored in my 18 months in the MMM Program.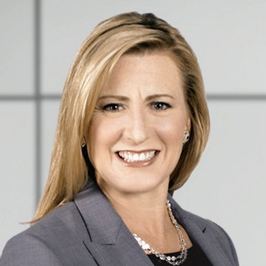 Jeri Beth Ward
MMM ALUMNUS
Vice President for Global Marketing & Communications at Northwestern
The MMM Program offered me the perfect balance of challenge, flexibility, and inspiration needed for me to reset my career trajectory in an entirely new direction.
Housed within the
Segal Design Institute
Our mission is to educate the next generation of synthetic thinkers and leaders — people who are able to move across domains and industries, identify convergences, and create impact through the lens of human-centered design. These thinkers are not generalists, but specialists of a different sort. They take a unified approach to solving problems, drawing on skills from engineering, social sciences, design, and management theory.
Learn more about the Segal Design Institute
Back to top