Orlando Liles
Job before MMM: Merchandising at Levi Strauss & Co.
Job after MMM: Associate at McKinsey & Company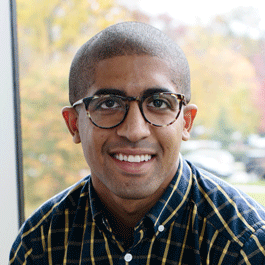 Hometown
Waldorf, Maryland
Undergrad
Duke University - Public Policy
Job Before Kellogg
Merchandising at Levi Strauss & Co.
Activities at Kellogg
BMA Conference, Media and Entertainment Club, KWEST Leader, DAK section leader, Groupwerk
Affiliated Programs
Why did you choose MMM?  
Having worked in fashion, I was incredibly passionate about great design.  I wanted to gain exposure to what the design thinking process could look like in other industries and refine my skills so that I may apply them to developing products outside of apparel.
How is the MMM Program helping you reach your goals?
I'm a firm believer that every company is a tech company. Companies across all industries will need to understand how to leverage technology and innovation in their core activities to maintain a competitive advantage.  The MMM Program helps to reinforce this forward-thinking mindset in my head.
If you could have lunch with anyone, who would it be and what would you order?
Pharrell Williams. I would order whatever he ordered, because it would probably be the right choice.
What is something on your bucket list?
Fly around in a squirrel suit.
I wish I knew how to...
Play the drums as well as Questlove. He is awesome.
Back to top