MMM Students Journey to Design Solutions
Business Innovation Labs with Discover and Half Acre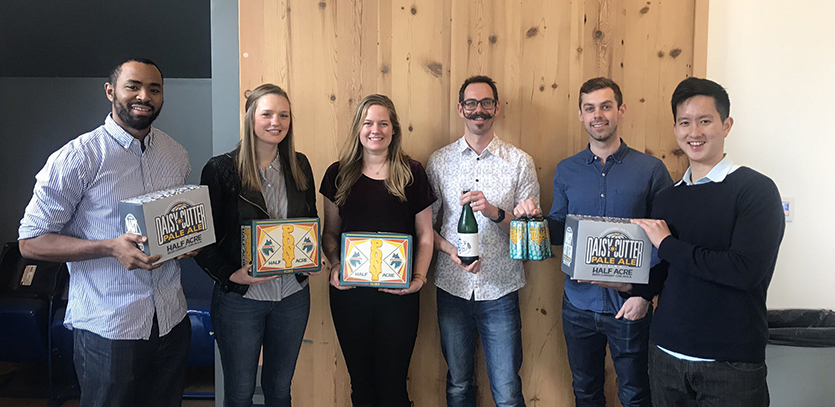 Bo Swindell (MMM '19) worked at Deloitte, the world's largest consulting firm, before applying to the MMM Program, but his experience collaborating with Discover Global Network during Business Innovation Lab far exceeded his expectations.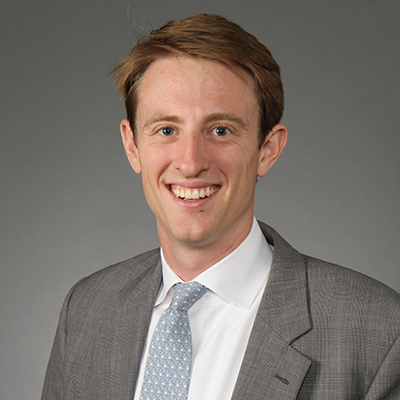 "I think that coming from consulting, you have this idea that you go through the process and then the first phase is over and then you move to phase two, and that's really not what the design process is," said Swindell. "This was so much more fluid than I expected it to be. From our team's perspective, we definitely walked away feeling like we learned a ton from the experience."
Swindell and other students in the MMM Program at Northwestern spent the winter term collaborating with Discover Global Network and Half Acre Beer Company as part of Business Innovation Lab, the program's capstone course. During the course, small teams of MMM students work closely with faculty members to address a real-world problem for a corporate partner organization.

Other Business Innovation Lab partners during the past academic year included PepsiCo, Honda, IBM, Northwestern Medicine, Adobe, Barilla, NorthShore University Health System, Baxter, and Harley-Davidson.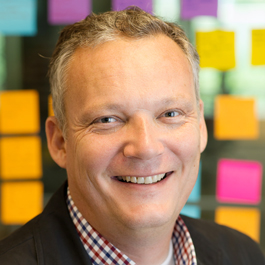 Greg Holderfield, co-director of the MMM Program and director of Northwestern Engineering's Segal Design Institute, sees Business Innovation Lab as a special learning experience that puts MMM students "in a real-world situation to discover, frame, and create innovative opportunities that are meaningful at the intersection of design innovation and business."
The MMM Program is an immersive dual-degree graduate program that integrates business education and design innovation. MMM graduates receive an MS in Design Innovation from Northwestern Engineering and an MBA from Northwestern's Kellogg School of Management.
Martha Cotton, MMM adjunct lecturer and Managing Director and Global Lead for Design Research at Fjord/Accenture at Fjord/Accenture, mentored Swindell and his teammates throughout the term. According to Swindell, her expertise propelled the team forward.
"It was just amazing to have someone with such incredible experience who could sit with us and say let's push this a little bit further," said Swindell. "I can confidently say that our entire team had an incredible experience throughout Business Innovation Lab and a big part of it was Martha's mentorship as our faculty lead."
Discover Global Network
Discover Global Network, the global payments brand of Discover Financial Services, asked Swindell and his teammates to help the company design financial services that better target Generation Z spenders (people born between 1996 and 2006). Usually, this generation is perceived to be carrying little to no cash, prefer to use digital payments, and expect immediate satisfaction from purchasing items online.
In response, Swindell and his teammates quickly dove into design research and interviewed more than 65 members of Generation Z.
"Rather than digging into any particular pain point that they had, it was really just a conversation," explained Swindell. "What are your feelings about money? How do you spend your money? It was great to start broad and then figure out where their biggest pain points were and then narrow the funnel from there."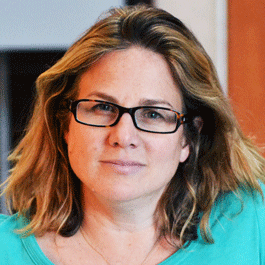 Cotton described how the team brought Discover Global Network along on the journey.  
"They were very innovative in how they went about their primary research," said Cotton. "The outcomes were highly creative and really pushed our client's thinking on the topic."
The process of framing innovation for a large organization like Discover was especially valuable for the team of MMM students.
"It was an interesting opportunity for us to think about how innovation fits into the big picture of Discover and then within payment services, which was the specific part that we were working with," explained Swindell. "We had a lot of conversations about how to frame opportunities based on how it helps that part of the organization and then longer-term how they can help other parts of Discover as well. That was a big part of the value prop of some of the ideas we came up with."
The team's project champion at Discover Global Network was Marco Salazar, Product Manager for Digital and Emerging Products.
"Discover Global Network is always looking for new relationships to help us build new ways to approach the industry," said Marco Salazar. "Working with the MMM students gave us the opportunity to leverage objective opinions from students that have a diverse set of professional and cultural backgrounds."
"It was the diversity of the group and their ability to come together under a common goal that was crucial to the ideation of rich and creative solutions," said Salazar. "Equally impressive was their ability to showcase how their solutions would impact the entire company."
After eight weeks of design research and insight development, the team pitched two solutions— SwipeCity and LVL1—through which Discover might continue to meet the needs of the Generation Z market. SwipeCity is a digital marketing platform and LVL1 aims to help Gen Z navigate through the many financial services that exist in today's market.   
Salazar applauded solutions proposed by the MMM students during their final presentation.
"[The team members] excelled at mapping the interactions between the backend components that would enable a more seamless delivery of the user-facing experiences," said Salazar. "[They] understood the power of user-centric research for backend design. The hope is that the Innovation team [at Discover] continues to build upon the deliverable to create something when a broader segment of the Generation Z comes of age."
Half Acre Beer Company
When Eric Van Aelstyn (MMM '19) and his teammates learned they would be collaborating with Half Acre Beer Company for Business Innovation Lab, they felt especially enthusiastic because of the company's unique market position.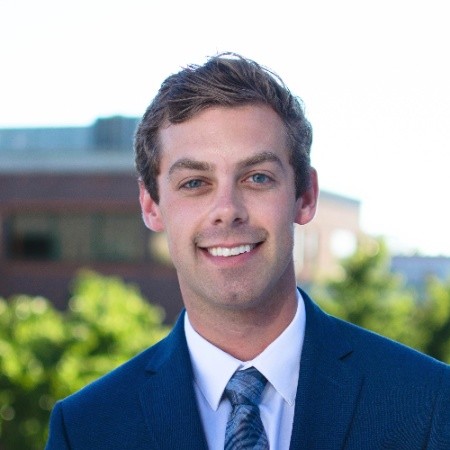 "Half Acre has had incredible growth over the last decade and was looking to take it to the next level," explained Van Aelstyn. "Figuring out how Half Acre could maintain and expand on that momentum within an increasingly crowded craft beer market while utilizing design research tools and methods, was just the exciting opportunity our team was looking for."
Half Acre Beer Company asked Van Aelstyn and his teammates to help the brand remain relevant and exciting in a saturated market. Specifically, Half Acre challenged the MMM students to provide qualitative insights generated by design research and concepts based on stakeholder desirability.
Throughout the term, the team of students met regularly with Michael Chapman, MMM faculty lead and Design Director at IDEO, for mentorship. Chapman explained how the team was able to challenge some of Half Acre Beer Company's core assumptions.
"After conducting and synthesizing their research, the team delivered several opportunity areas to explore further," said Chapman. "Some of the designs were met with slaps to the forehead and comments from the clients of 'Of course! We knew that was a problem, but the way you parsed it and then solved it is now so obvious, but we couldn't come up with that!' [The team was] able to delve into the areas that either were the most problematic, challenging, or had internal discord about how to proceed."
During their final presentation, the team proposed solutions focused on how Half Acre Beer Company communicates its brand via product and non-product representation. They generated concepts around how to visually communicate the brand and its beers, how to provide a low-barrier way for consumers to experiment with Half Acre at home, and how to engage with consumers through community art that conveys Half Acre's history and values. 
"We had incredible help from our faculty lead, Michael Chapman, and our partners at Half Acre, but never did we feel that we were being steered one way or another," said Van Aelstyn. "Their help allowed us to better empathize with consumers and to iterate throughout the process with a purpose."
Dan Whiteley, Director of Operations at Half Acre Beer Company, praised the efforts of the MMM students during Business Innovation Lab.
"The students hit the ground running and needed very little guidance from us once the challenge was framed in context," said Whiteley. "This team entered into the project with zero experience in our industry and by the 5-week mid-term had come up with insights that we had all gathered over many years. They were able to then take those insights and drill down into what really motivated people to buy or not buy craft beer. They made excellent cases for all their final ideas, and, though we may not use them exactly as laid out, they've prompted good internal conversations. I certainly think they will help influence some of our future decisions, especially those related to visual communication and support of the arts."