The Many Hats of a Product Designer
Yao Shi (EDI '14) shares her experience as a senior product designer at Uber Freight and the skills she believes are necessary to be effective in her role.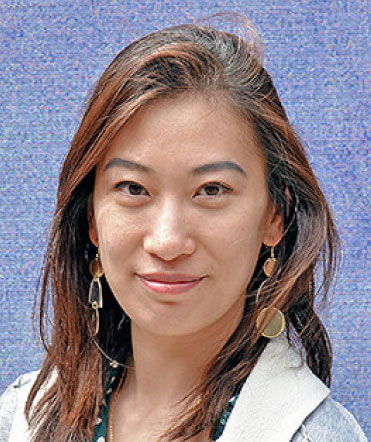 Yao Shi's official job title is senior product designer at Uber Freight, but she likes to think of herself as an anthropologist, an experimenter, a storyteller, and a collaborator.
Shi adopted those specific terms from Ten Faces of Innovation by Tom Kelley, a partner at design innovation consultancy IDEO, but she sees a clear correlation between the descriptions and her own work as a product designer.
"I wear the anthropologist hat when conducting user research and building empathy for the user," Shi said. "The experimenter hat is helpful in design explorations and product launches, where I need to make sure I'm objectively analyzing the pros, cons, and risks. I never take my storyteller and collaborator hats off at work. Great storytelling helps a designer influence stakeholders effectively, and being a collaborative partner always helps build a solid personal brand."
At Uber Freight, Shi (EDI '14) is the lead product designer on the marketplace team. She works with the product management, engineering, and data science teams to plan what to build for the company's users while considering their needs, the company's business needs, logistics, and technology. In her more than two years at the company, Shi has helped design a customer-facing shipment creation platform, experimented with designs to improve carrier experiences and optimize network efficiency, and leveraged machine learning algorithms to build humanized pricing experiences.
Prior to her current role, Shi was a senior product designer at UserTesting.
There are many skills required to be an effective designer, including user research, typography, illustration, and communications. To be a great product designer requires those skills plus a firm focus on user needs and an understanding of business opportunities. Making something new because it looks good is not the goal. Making something that solves a problem is what Shi's after. 
"As a key player in product development, a product designer's job is to collaboratively figure out the product market fit with the best user experience possible given the technical constraints and business input," Shi said. "The shiniest graphics don't win. The lovable products do."  
During her time in EDI, Shi appreciated the hands-on experience she received working in all areas of design, such as physical products, software, and services. She also credited EDI with helping her harness her passion for design and seeing how it can impact a product, an organization, or even the world.
"What design means in EDI is broader than basic design skills," Shi said. "What this program offers is a great intersection between advanced design thinking methodologies and industry experience."