Class of 2022: EDI Thesis Projects
EDI students apply the methods they learned in the program to a topic of their choosing for their Thesis project. Learn more about what each student from the Class of 2022 produced for their Thesis.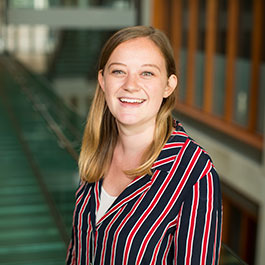 Paige Hendersen - EcoArt
Why can't arts and crafts be more environmentally sustainable? Families have an increasing interest in sustainable practices, searching for fun ways to reduce, reuse, and recycle within their home. Kids love arts and crafts, and parents appreciate the independent creativity it allows their children to explore. EcoArt is an arts and crafts subscription kit that facilitates children in making unique creations from natural and found materials. These kits "grow with the child" and foster an educational message that inspires families to make changes in their environmental footprint. 
Jesse Brown - Mehab
The effectiveness of the injury recovery process is contingent on the appropriate performance development of the affected area. Often the people who have sustained an injury do not consistently engage in the take home exercises prescribed by their physical therapist. These prescribed exercises would not only improve the quality of recovery but also foster habits for continued, long-term knowledge on how to excel after their previous injuries. For people who want to recover and thrive after injuries, but are pulled away from engaging in the important consistency of physical therapy, Mehab provides integrated exercise feedback and motivation that is portable enough for use in any space. Mehab works to extend physical therapy by providing continuity in progress tracking from work done in-clinic to work done at home. Mehab is a versatile device that attaches to resistance bands integrating seamlessly to provide key performance metrics to both the therapist and patient.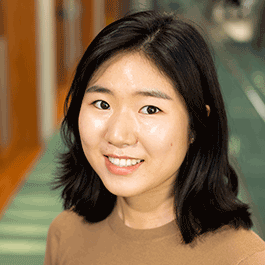 Patricia Song - Amplify
While online concerts have become a great source of entertainment for people across the world during the age of COVID-19, much of the excitement is lost during the translation of the experience from in-person to online. Amplify is a digital platform where viewers of online concerts can meet and socialize in anticipation of an upcoming concert. With access to exclusive content from artists and a first look at concert merchandise, viewers get to share a heightened sense of excitement with a community, pumping them up for a more enjoyable and engaging online concert experience.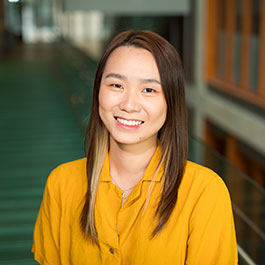 Yiwen Sun - unfold
As LGBTQIA+ young adults explore their own identity, their family members are also experiencing changes in their life. Unfold is a digital application that helps parents to receive personalized trustworthy information, express their thoughts and hear from other parents, anonymously.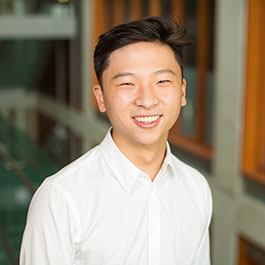 Jeremy Fu - Camp Chef
Cooking food while camping is often the highlight of a trip in the outdoors, however it also can have an outsized environmental impact due to the trade off between convenience and sustainability. Camp Chef is a modular prep and cooking set that enables a low-waste meal experience.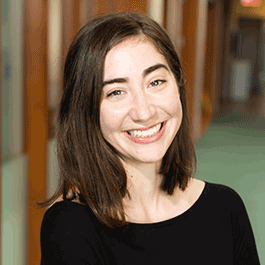 Caitlin Spofford - Gardenly
Participating in community gardens provides access to fresh produce, relaxation in nature, and a sense of accomplishment and community. However it currently requires a lot of time and gardening knowledge to actually participate on your own schedule. Gardenly is an app and supporting service that helps volunteers at all levels of gardening expertise grow and harvest food in their local community garden. Gardenly leverages the expertise of community garden coordinators to help volunteers see exactly what needs to be done and how to do it. Gardenly makes it easier to garden together so we can all make our communities greener.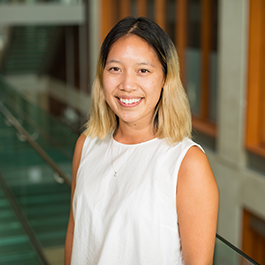 Marisa Magsarili - Allure
Finding and getting rid of bugs in the home can often be frustrating and messy. Allure is a customizable pest management solution that makes it easy to take care of various types of insects that may find their way inside while keeping a comfortable, clean home.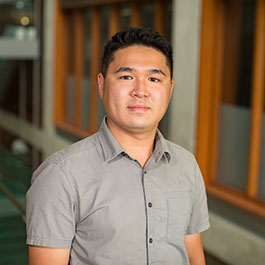 Kevin Cheng - ChowDown
Young adults who are living independently for the first time often have trouble managing food in their pantry, because they lack the experience and knowledge. This leads to food waste. ChowDown is a food management app that catalogs your grocery items, uses that data to track your pantry and suggests meals that will help you use up your food.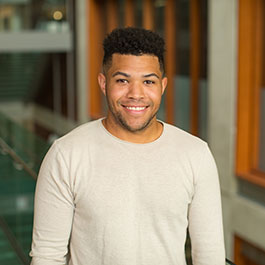 Justin Reimonenq - Spender
Spender is a digital platform designed to help college-aged young adults spend less money (when they can) and feel better about their spending (when they can't avoid it). When new students step onto a college campus for the first time, they find an abundance of exciting, new opportunities to explore, and they often struggle to balance competing priorities to get good grades, to not go broke, and to have fun experiences with their friends. This platform organizes and analyzes non-essential, "fun" spending activity (no boring bills) to help users discover new ways to think about, talk about, and manage their spending in collaboration with their overspending accomplices (a.k.a. their friends) to minimize financial stress.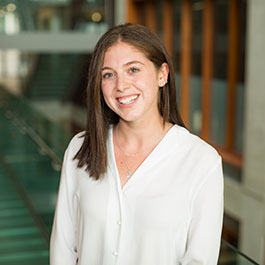 Sydney Bernstein - One Community
When their child is first diagnosed with type-1 diabetes, caregivers often feel anxious, overwhelmed, and isolated. One Community is a mobile platform that helps caregivers within those first few months post-diagnosis by acting as a resource for them to find and connect with peers and mentors in the type-1 diabetes space as well as track and learn from their experiences bolusing for their child's diet.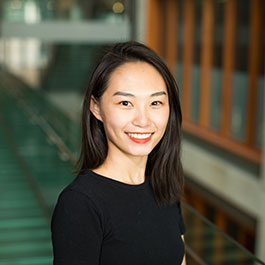 Liying Peng - PieceMeal
PieceMeal is a digital tool for healthy underweight people which accounts for different types of users by incorporating distinct treatment approaches which users can select between. For people who want to gain weight, PieceMeal guides them to set and reach goals by providing personalized recipes and gamifying users' nutritional intake requirements. For people who want to build a better relationship with food, PieceMeal helps them understand how they emotionally and physically respond to different foods through mindful eating, to improve their overall eating habits.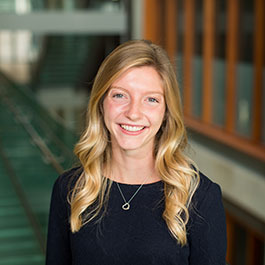 Miranda Harmon - Beyond
All teens and young adults go through times of extreme change as they transition to adulthood. However, people with cerebral palsy experience amplified stress during these changes due to a lack of resources and support for this age group. More specifically, planning for college and a transition to a more independent lifestyle, young adults with cerebral palsy are often left feeling alone and confused on how to succeed. Beyond is an integrated service that aims to help young adults with cerebral palsy understand their needs and desires in life in order to achieve finding the right college for them. Beyond offers a digital journal platform encouraging self-reflection and future planning which is later assessed by the Beyond team and used to create a personalized college prep kit to guide them in choosing the best college for their needs.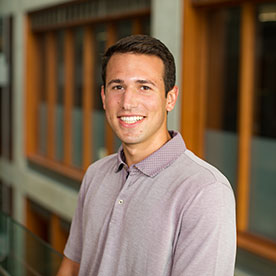 Seth Applebaum - Mobilize 
Transportation modes for short and medium length trips in urban areas are ever-evolving to improve cost, efficiency, sustainability, and safety. For people to take full advantage of evolving urban and micro mobility offerings, people need a suitable digital planning and aggregation solution. Mobilize Maps offers personalized transportation planning and aggregation across transportation modes, situations, and other variables. Mobilize is a mindful solution, which elevates cities through environmental consciousness and local businesses partnerships.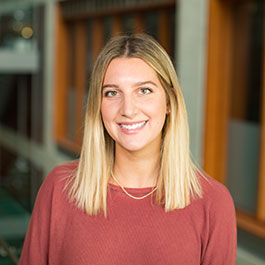 Caroline Scheibel - Green Tutor
Starting a home vegetable garden can be confusing and expensive, and often results in a lot of trial and error. GardenID is an application that makes gardening more accessible, eliminates the trial and error for new gardeners, and connects gardeners of all experience levels. Understanding proper soil and sunlight is the biggest impediment to having a successful garden, so GardenID gives users the option to purchase GardenPro. This includes a physical soil and sunlight measurement device that will sync to the app and show your real-time garden data. Understanding the state of your soil and sunlight will allow users to make informed decisions on what planes to purchase, and how to properly maintain their garden throughout the season.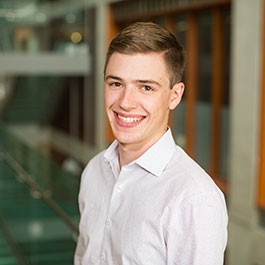 Nicolas Raiser - FitSense 
Ski boots shouldn't hurt. The reason that so many skiers suffer from foot pain is simply because they are skiing in boots that are not a good fit for their body. Most ski shops have a boot fitter on staff that can help a skier choose the right pair of boots, but the boot fitter has to rely on clear communication with the skier as the primary source of information about how well a boot fits. FitSense is a tool for boot fitters that uses a pressure sensitive sock to provide more information about the fit of a ski boot while a skier is trying it on. FitSense can be used to enhance communication between a skier and a boot fitter throughout the boot fitting process while also providing an objective assessment of fit that gives a skier confidence that they have found the right pair of ski boots.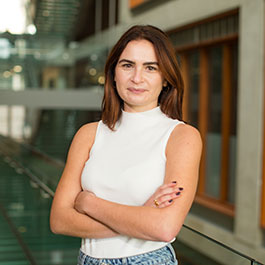 Remy J. Tabano - Echo
It is a critical yet often untaught life skill to be able to have difficult conversations. This skill requires overcoming many psychological barriers such as fear and uncertainty. Echo is a digital application that helps users prepare for, navigate through, and debrief after difficult conversations using research validated practices. Listening to user input, Echo provides personalized exercises and messages that encourage users to act on decisions that best fit their life values and priorities. This positive feedback makes Echo a supportive learning environment that will build users' self-confidence and ultimately make them better communicators.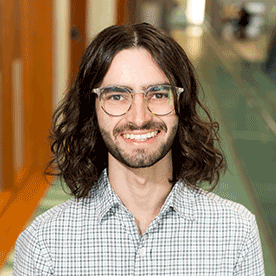 Roni Greenberg - Intermission
For most smartphone users, their phone usage spikes dramatically when their mental health is suffering. As a result of this high phone usage, their mental health continues to decline. Intermission addresses the underlying mental health factors which cause high phone usage and helps users establish healthy relationships with their phone. It does so by interrupting destructive cycles and unveils detailed behind the scenes phone usage patterns of which most users are unaware. Intermission is designed to empower users and help them break free from the cycle of high phone usage and declining mental health.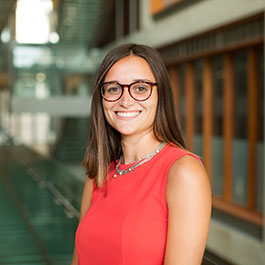 Kayli Fradin - AMOR 
Cat-fishing... drugging... assault... MURDER. Statistics show that dating apps put 38% of their users in danger. AMOR is here to turn that around. AMOR is a dating app designed to protect its users. AMOR conducts background checks on all its users, shows users their mutual friends with potential matches, has no in-app chatting, has an enhanced in-person safety experience, and has a back-end safety rating system to ensure the safety of all its users.