Taking Advantage of Learning Experiences During COVID-19
Lucy Hu (EDI '20) discusses the pandemic, its impact on her EDI Thesis Project, and her professional work as a product designer for a company that created a COVID-19 PCR test.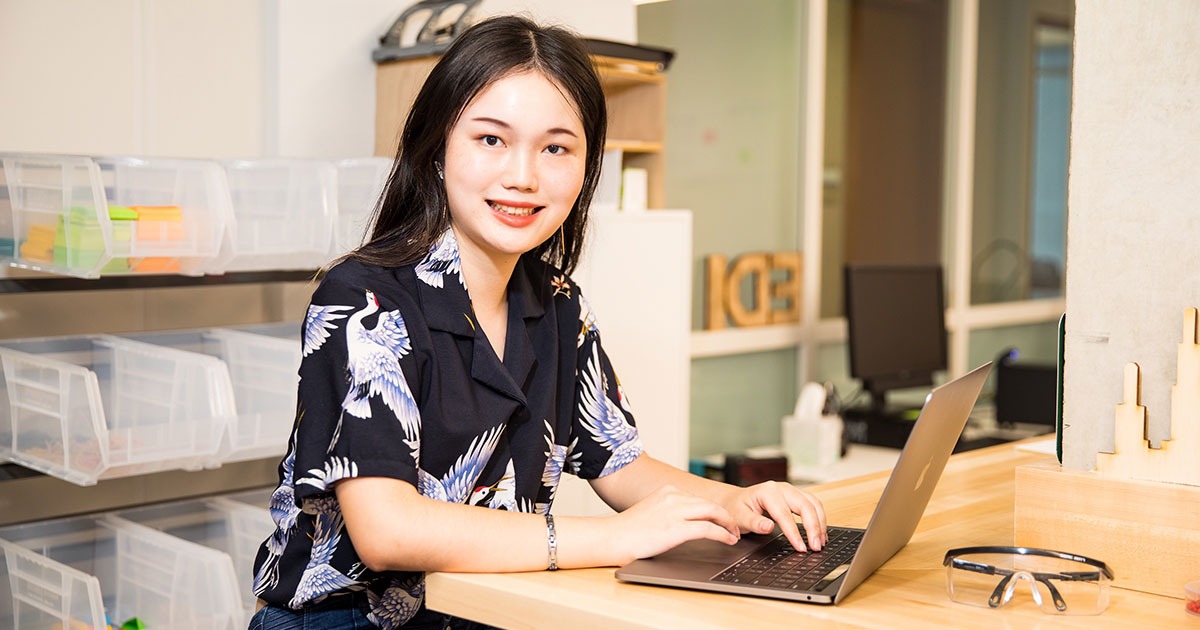 When Lucy Hu (EDI '20) was researching graduate programs, she stumbled on the thesis project requirement for Northwestern's Engineering Design Innovation (EDI) program.
"I looked at the previous thesis projects and was amazed at the breadth of the topics people chose and the flexibility in the types of projects, from crafting a physical product to designing a service or digital experience," she said.
As Hu began to plan for her own thesis project, the COVID-19 pandemic was in its early stages and the public was still adjusting to stay-at-home orders and quarantining. She decided to create a digital solution called Present that leveraged audio and video capabilities on smartphones to connect young people with customizable gift experiences. 
Initially, Hu thought she would create a fun, customizable, and interactive way to help millennials pick the right gift for their loved ones. However, her research and first-hand knowledge of living through the pandemic led her to pivot. She discovered her target audience was not concerned with finding the right gift. What they cared about was creating a memorable experience. 
"What really matters is to bring human touch to the gifting experience and make it special," Hu said. "Human-centered design is not just about spending time designing and building products, but also empathizing with humans and understanding their needs.
"My thesis project was a precious opportunity for me to reflect on what I'd learned in EDI and apply the skills to practical use and solve the problem," Hu continued. "It prepared me with the confidence and positive mindset that 'I can do it' and made me ready to crack any upcoming challenges in my future professional pursuits."
Those challenges once again revolved around COVID-19.
In January 2021, Hu joined Minute Molecular Diagnostics, a Northwestern spinoff company, as a product designer. The company created a quantitative PCR test that identifies viral and bacterial agents at the point of care in less than 15 minutes, and received a $21.3 million grant from the National Institute of Health in April.
Hu was brought on to brainstorm, wireframe, design, and iterate the cloud-based system to help lab managers orchestrate testing instruments across multiple locations. She created the cloud-based user manual for the system and conducted benchmark analysis of competitor products.
The job has been a learning experience for her, one made possible by her experiences in EDI.
"EDI has great resources to provide us with professional experience at school, including having companies sponsoring our studio class, giving us the chance to work on real-projects, and constantly inviting guest speakers from the industry to share their experiences and wisdom," Hu said. "I gained experience building teams and working in teams, effectively communicating with people, and applying skills and knowledge to solve real-life problems."
This post is part of a series of stories that examines EDI thesis projects.