Redesigning the Theater-Going Experience
Arijit Nerurkar (EDI '20) reflects on reimagining the classic Playbill® product as his thesis project for Northwestern's Engineering Design Innovation (EDI) program.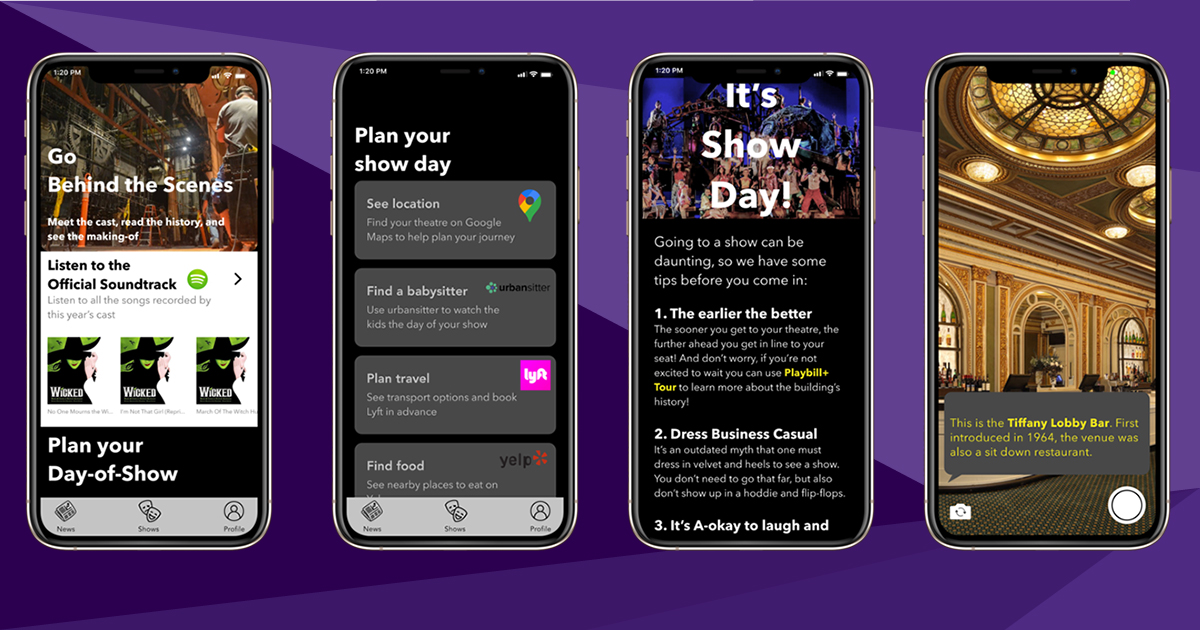 I'm an avid theater fan. I minored in theater during undergrad at Swarthmore College, where I spent much of my time acting and doing set design. I've always had a soft spot for attending live theater but was frustrated that non-theater fans, especially younger adults, struggled to make attending shows a hobby.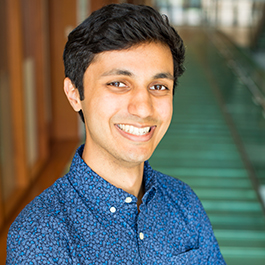 As I thought through topics to pursue for my thesis project in Northwestern's Engineering Design Innovation (EDI) program, I wanted to investigate the barriers of entry for new audiences and devise a solution to better engage these younger theatergoers. What I came up with was Playbill+ (Copyright, Arijit Nerurkar 2020), a redesign of the classic Playbill® magazine that combines an app with a physical collector's item to centralize the end-to-end theater experience, provide a tangible memento, and engage users in the theater community.
During my early research stage, I had to address a core barrier of entry: the cost of a ticket. A majority of millennials I spoke with disengaged from the theater simply because of the price to attend. Existing agencies have tried to assuage this issue by sending alerts when ticket prices are low or offering discounts, but I saw an opportunity to address the cost barrier from a different angle. My goal was to help users see more value in the theater experience in order to better justify the cost of a ticket.  
I spent my first quarter doing a general investigation into the millennial mindset. My second quarter was narrowing in on the drawbacks of Playbill® and how a redesign could solve the problems I highlighted in the previous quarter. In my interviews with more than 20 millennials, including both frequent and infrequent theater-goers, I came across three additional pain points, each of which I believe Playbill+ addresses.
Planning: People often dedicate a large part of their day attending the theater. How can users be relieved of the stress of planning their theater day? Playbill+ syncs with Google Maps, Yelp, and more apps to help plan the excursion ahead of time.
Etiquette: People perceive the formality of theater to be quite alienating, so how can we help users feel like they fit in with the rest of the audience? Playbill+, as a content platform, provides numerous pages explaining how to prepare for the show and debunks certain etiquette myths, like you must wear formal clothes to attend a show.
Transition: Theater shows are extremely immersive in the moment, but the transition into and out of the live theater space is too sudden. How can the experience extend beyond curtain-open and curtain-close? Playbill+ provides users with exclusive behind-the-scenes content before the show, as well as a post-show physical memento of the

Playbill®

show cover for users to start a collection and cherish.
When you purchase your ticket, you can scan a QR code to access your very own Playbill+. Logging into the app allows you to be immediately immersed in show-related content, with options to go behind the scenes and see the making of the set, listen to the soundtrack on Spotify, or even plan your show day or months in advance. The app sends you suggestions on how to prepare for the show, such as what to wear and when to arrive. If you show up early, you can make use of the app's augmented reality tour to scan different parts of the theater building and learn it's history.
Frequent theater-goers love collecting copies of the physical Playbill® as mementos of the show they saw, but I discovered that many were often frustrated with the bulkiness of the booklet and the excess number of ads. To address this, the Playbill+ Collectable is a single-page collector's item given to every audience member after the show. The Collectable has the cover of the show on the front and a personal message from the cast on the back.
By far the greatest challenge I faced was balancing the needs of three major stakeholders. First, I had to design for millennials who don't engage in live theater frequently. Second, I had to ensure product features of Playbill+ kept with what frequent theatergoers liked about the classic product. Third, I had to maintain the interests of the business partners involved with the show, such as ticketing agencies, theater producers, and Playbill® associates. 
From a theater point-of-view, I learned some fascinating things about what people value in the experience. For example, people love the social benefit of the Playbill®, including seeing other people carrying theirs on the subway and striking up a conversation. From a design point-of-view, I learned about balancing business viability with design principles and how they factor into designing an end-to-end experience ecosystem.
Above all else, my thesis project helped me take ownership of a product through its lifecycle. I can now approach a project and confidently decide a structure to solve the problem at hand, based on design principles and project priorities.
Note: Playbill® is a US monthly magazine for theatregoers, first printed in 1884.
This post is part of a series of stories that examines EDI thesis projects.