City of Chicago Launches Design System
Discover how a Northwestern EDI class helped validate the need for Chicago's new visual identity.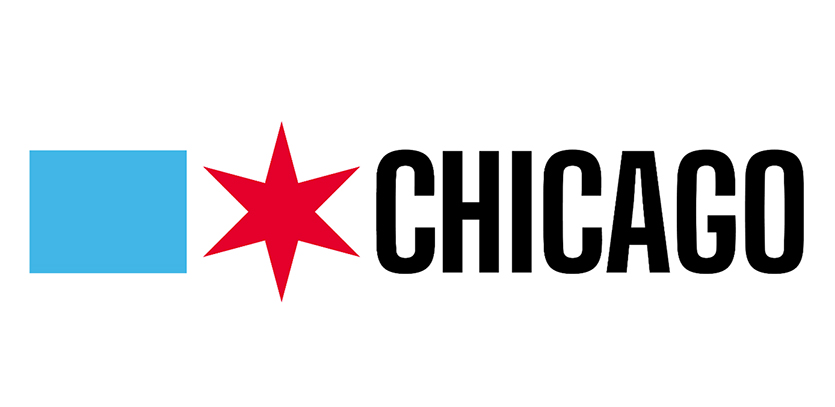 The City of Chicago celebrated its 183rd birthday in early March with the launch of the city's Design System, an initiative to help people from all over the world better recognize campaigns and communications from the city. 
Last spring, students in Northwestern's Master of Science in Engineering Design Innovation (EDI) program participated in the early design research that helped inform the Design System project. EDI students in DSGN 401-3: Human-Centered Design Service Design presented designs for service discovery tools that would allow residents to better understand, access, and interact with city services.
"That showed us people did not always have positive associations with our brand or our presence and did not always feel a connection to the city, and sometimes did not understand relationships between city departments, agencies, and other organizations," said project partner, Jason Kunesh, design director for the City of Chicago. "Those design insights were fed into this work (with the Chicago Design System) and were validating directionally."
The EDI students were tasked with looking at ways to streamline the City's various services and make it easier for residents to access content about them. At the time, much of the content lived on separate digital platforms, so there was no integration between them, and that caused a number of obstacles for the City, but more importantly, for residents and people looking to learn more about Chicago and all it had to offer. 
"In the context of our project, we looked specifically through the lens of welcoming new city residents," said EDI Studio Director Amy O'Keefe. "We tried to understand what services every new resident would be looking for and what services different populations would be looking for."
The students presented four different ideas at City Hall to city employees, including representatives from the Department of Innovation and Technology. One of those students, Abigail Lammers, went on to intern with Kunesh to help transition the findings from the EDI project to his work with the Chicago Design System.
Today, the Chicago Design System provides open access to all of the City's brand assets, from the iconic flag to its newly launched logo and to the public service announcements related to COVID-19 response. An emphasis was placed on accessibility to ensure the most people possible can view and interact with any City of Chicago content. 
In addition to helping form a more cohesive brand story, the Design System is also expected to save the city more than $5 million annually in marketing and technology costs. 
"We're thrilled to see the launch of the Chicago Design System, and we're happy that EDI students were able to work with the city in advance of this project," O'Keefe said. "They're able to see the impact and breadth of a large scale enterprise project like this and understand that their work was influential."