Students at 5th Annual IDI Challenge Address Campus Food Insecurity
Teams collaborate and present work to college administrators and Feeding America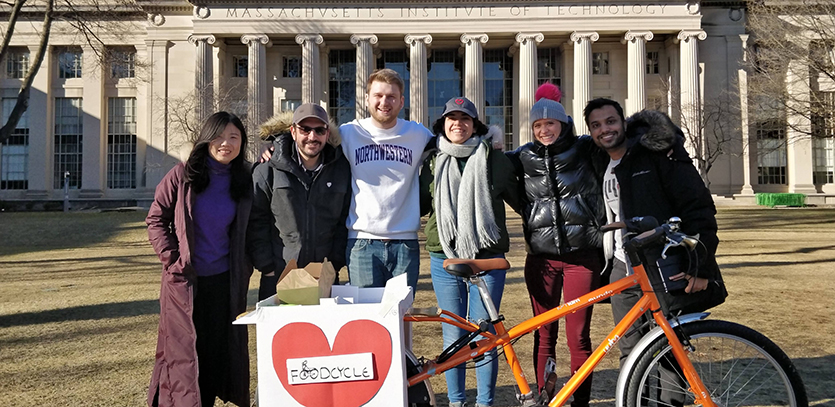 Twelve students from the MS in Engineering Design Innovation (EDI) program traveled to Boston this past weekend to for the fifth annual Integrated Design Innovation (IDI) Challenge. The IDI Challenge, hosted this year by the Massachusetts Institute of Technology (MIT), connects students from peer master's programs in the emerging category of Integrated Design Innovation to work on a collaborative project. 
During the challenge, EDI students teamed with graduate students from four of the IDI Consortium's founding programs – Northwestern EDI, University of Pennsylvania IPD, MIT IDM and Carnegie Mellon MIIPS to understand the problem space and ideate in collaboration.
Students from each master's program researched the problem of campus food insecurity locally in the fall before coming together to ideate and prototype new products, services, and interventions. Their journey culminated in a 24-hour hackathon-like event in which teams prototyped, tested, and presented their work to stakeholders including university administrators, students, and food insecurity professionals.
Alumnus Dan Butt (EDI '13), Senior Manager of Innovation at Feeding America, participated in the first IDI Challenge hosted at Northwestern in 2013 and was present for this year's challenge to offer feedback to students on their work.