Design by EDI Alumnus Chosen for Nike By You x Cultivator
Morgan Lewis's shoe design went from her Industrial Design class to Nike's website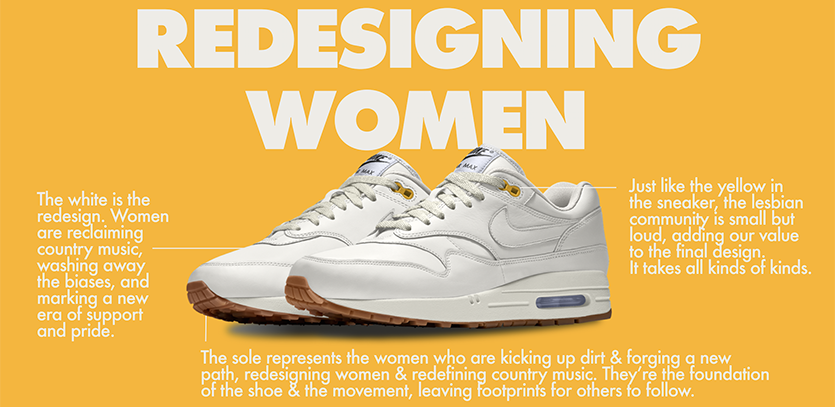 Morgan Lewis (MS EDI '18) has designed a limited edition shoe available via Nike By You x Cultivator. 
While taking Professor Greg Holderfield's Industrial Design course, Lewis designed a lesbian lifestyle sneaker as a class project. 
"I took the mood board, competitive audit, and final design of that shoe, and used it to create my Nike Shoe," said Lewis. Her materials from that class project can be seen here in her portfolio.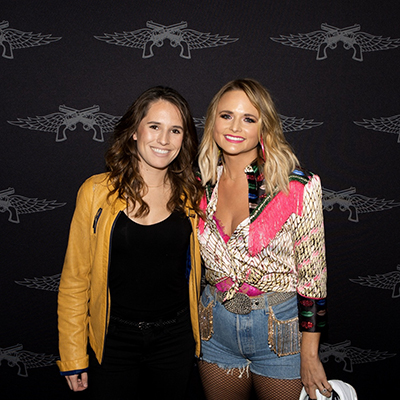 When Nike By You and Cultivator announced their collaboration—Nike By You x Cultivator—and invited creators to submit designs for a "Give Thanks" shoe drop, Lewis applied. Her design was one of 37 custom sneaker designs chosen from thousands of applicants for this limited-time drop. The shoe is now live on Nike.com and will stay up until November 9. 
Lewis describes the vision behind her design as an attempt to bridge a gap.
"As a lesbian who loves country music, my two worlds very rarely intersect, so I have been working to bridge the gap between the two," she said. "My shoes, [called] 'Redesigning Women' are dedicated to the women of country music who are kicking up dirt and forging a new path, redesigning women and redefining country music, and even starting to give lesbians a voice within the genre."
Turning her design into an actual shoe has given Lewis a chance to get a pair of her custom-designed sneakers signed by country music artist Miranda Lambert. More importantly, it has given her the opportunity to show off her hard work and to bring together her interests.
"The most exciting part for me is that, for the first time, I got to combine my background in design with my passion for women in country music using a platform that is amplifying the movement," said Lewis.