Class of 2019: EDI Thesis Projects
Each graduating student from the Engineering Design Innovation program completed a thesis project with support from faculty and industry mentors. Learn more about the students' projects below.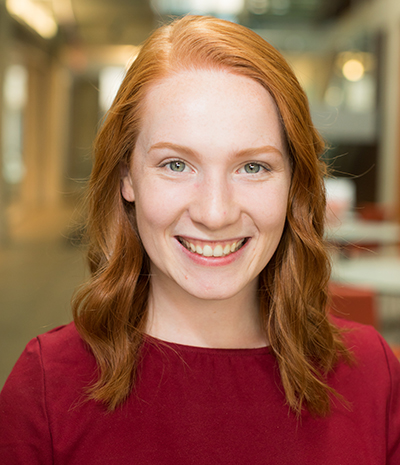 Alyssa A. Brown - BlueSky
BlueSky is an autism travel companion service that empowers families to fly with ease. The BlueSky Companion includes a Preparation Kit to get the family ready for travel, and a Comfort Kit for in the moment support during travel. By addressing needs for both parents and their children with autism, BlueSky uses clinically proven techniques to make flying easier and less stressful.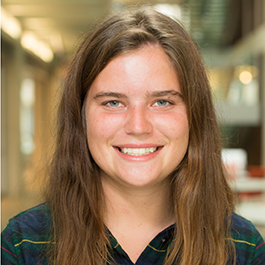 Sara Gnolek - Slidr
A shoe with an adjustable heel that is easy to slide on and go.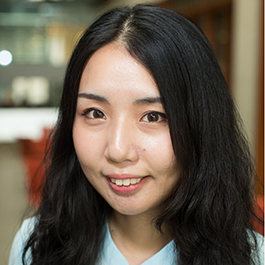 Faye Yifei Gong - Xia
Acknowledging the imperfection in working and sitting modes, like unconscious prolonged sitting time and productivity decreasing, actually means an opportunity to get better. For young professionals, a more personalized solution based on people's behaviors by IoT and a mobile app makes tracking, recording and sending notifications work better for continuous improvement.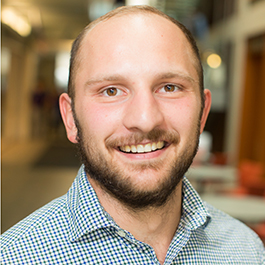 Bradley Sedor - moments
For children experiencing the death of a parent from a terminal illness, Moments is a digital product that guides families to capture and reinforce memories, advance relationships, and express grief. Moments helps build resiliency through the grief process by highlighting the memories that push us to find value in every day.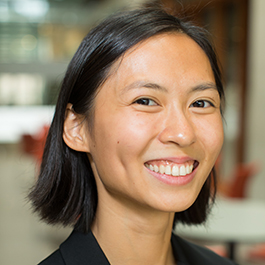 Joanne Ting-Yu Hsu - Hoody
We all want better neighborhoods where transparency, engagement, and trust float freely between community leaders and neighbors. Hoody is designed to create that better neighborhood. For neighbors, Hoody is a city project tracker that helps users track city projects they care about and empowers them to take informed actions with low commitment. For community leaders, Hoody's Dashboard is a platform where they share trusted information to neighbors, and in return, receive neighbor engagement analysis.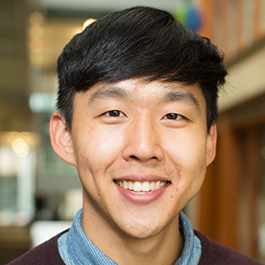 Haein Kim - Memori
Young adults with hearing loss often struggle to adopt hearing aids due to mismatched expectations, leading to a difficult, prolonged hearing loss journey. Memori is a mobile app that helps patients navigate their day-to-day and capture moments where they struggle in hearing situations. This allows them to better convey these moments to their audiologist during the initial hearing aid adjustment process.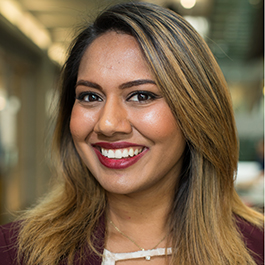 Neha Kodi - Pal
Play is how we all learn to interact with the world around us. Playgrounds are a unique tangible environment that foster play for young children but leave the parents that accompany them in a role purely of responsibility. Pal is a platform of paired digital wearables with interactive games that augments the public playground experience by fostering collaborative play between a parent and child.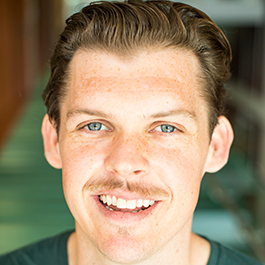 Ryan Callaghan - ecoLogical Lawn Share
By eliminating noise, particulate, and organic pollutants created by gas powered lawn equipment, electric lawn maintenance can benefit the health and well-being of neighborhoods, public spaces, and society at large while providing unparalleled transparency about its outputs. Electric lawn equipment is currently cost prohibitive, but by sharing the cost of buying 21st century technologies, homeowners can make an environmentally-friendly choice while both fully utilizing the shared resource and saving money.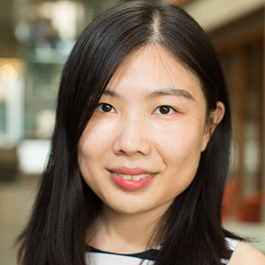 Siqi Chen - Time Traveler
Time traveler combines people's love of travel with their passion for movies. The mobile app leverages crowdsourcing and AR to help users experience a whole different layer added to the real-world by finding filming locations along their trip, restoring their movie memories and augmenting their imaginations.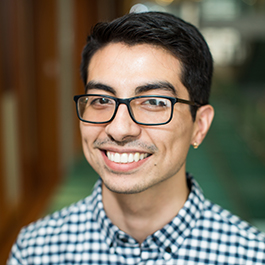 Ernesto Garcia - Fresh Display
Using standard size freestanding refrigerators can often feel frustrating and wasteful due to a layout which is rich in blind spots when at capacity. Fresh Display is a home refrigeration solution that enables better visual confirmation and convenient access to its contents.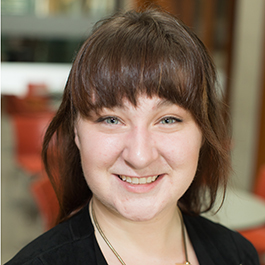 Abby Lammers - TaskOS
Mobile notifications can be a jumbled mess of conversations, emails, and clutter. Often, notifications you mean to get back to are obscured by less important alerts: a news article you don't care about, a social media update, a calendar reminder for the event you're already at. TaskOS is a re-imagining of the mobile lock screen that enables you to separate incoming to-dos from clutter, making it quick and easy to come back to the notifications that matter.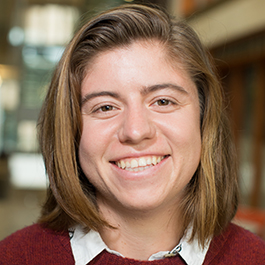 Hanna Lauterbach - Roam
For campers that are tired of paying for noisy and crowded campgrounds, Roam is an app that helps them find free remote campsites. Roam is the only platform that makes sharing campsites easy and fun, and ensures that future campers know all of the park rules before they pitch their tents.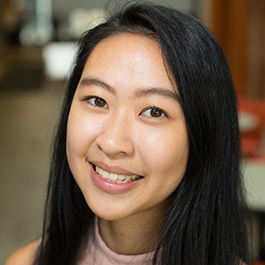 Christy Zhang - Mint Mascara Stick
Mascara is a critical part of a makeup routine that helps people feel more confident, prepared, and awake for their day. For people who want an everyday natural mascara, Mint Mascara Stick is a mess-free mascara packaging that applies a clean, clump-free coat every time. Unlike typical mascaras where over 50% is left in the bottle by the time it's thrown away, Mint Mascara Stick lets you apply fresh new product with a simple twist, ensuring every ounce is used to make your lashes look great.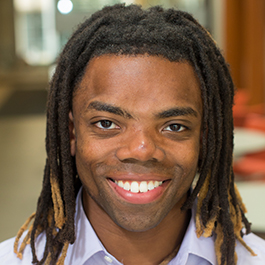 Jelani Roberts - Substitution
Substitution is a platform that helps athletes improve their mental performance in sports and in life. Despite its proven effectiveness, collegiate athletes underutilize sports psychology due to social stigma, busyness, and the belief that sports psychology will not be helpful to them. Substitutions overcomes these challenges by pairing proven sports psychology concepts with the stories of real athletes who have put them to use, in an app that can be easily accessed wherever and whenever busy collegiate athletes need them.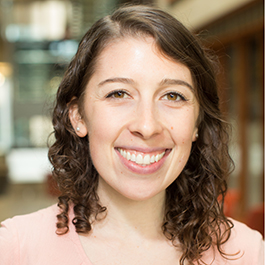 Hannah Miller - Trellis 
Although most bra owners know that gentle washing and air drying procedures are recommended for everyday bras, many opt for the convenience of machine washing and drying. These harsh cycles accelerate bra degradation. Trellis is a more durable bra that enables a simpler care process, resulting in an extended lifespan. The bra replaces delicate components and materials of conventional bras, such as metal wires and narrow elastic trim, with durable and comfortable materials. The result is a bra suitable for machine washing and drying that offers the shape and support of an underwire bra.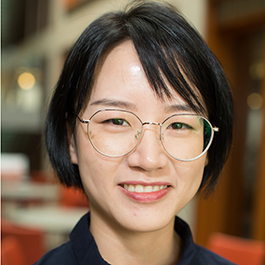 Liying Peng - JING
Children from some one-child families live in different countries from their parents. Due to time difference and long distance, communications between these children and their parents involve more anxiety and difficulty compared to other families. JING is a pair of connected devices that provide a new communication channel between these children and their parents. JING helps both the children and the parents to better communicate each other's love and concern while balancing their different needs.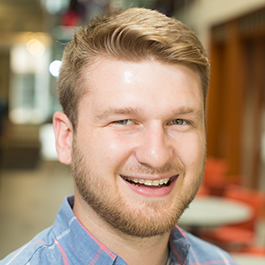 Christopher Spaulding - Project Pelican
When a life-threatening hurricane is about to strike, evacuating is a necessary but stressful process, especially for those that don't have the means or capabilities to leave. Project Pelican is a digital platform and transportation service that provides a way to ensure no one is left behind on the path from home to safety.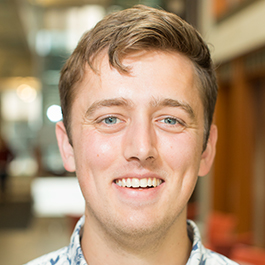 John Welch - Bookcase
Bookcase is a digital platform that adoption agencies use to publish adoptive parents' books. A book is a set of photos and stories meant to give a biological parent a sense of what the couple is like. Biological parents can browse books and make notes to themselves to help decide who to give their child to. The platform collects data on how books perform so for the first time adoptive parents can make informed decisions on how to update the content they create.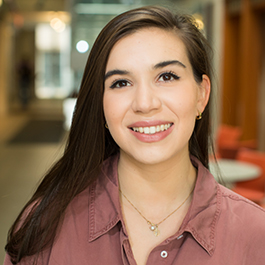 Bea Alessio - Milu
Going through a change in your housing, especially when going from a long lived home or at old age is difficult. By talking to people who were moving, their family support and service providers, I designed a digital service that facilitates collecting memories around the house through a voice interaction. The memories and stories can then be shared through the application, generating a more connected adaptation. Finally, my product leverages AI to categorize memories and bring to light new facts around their memories, so users get to experience discovery around their stories and memories too. Targeting usability and digital literacy for my users, I designed a handheld that allows them to use the collect, share and discover services through voice interactions as well as their smartphones so we can take stories anywhere.