Dan Brown
Clinical Professor
Director, Ford Prototyping Lab
Faculty Advisor, Segal Professional Bridge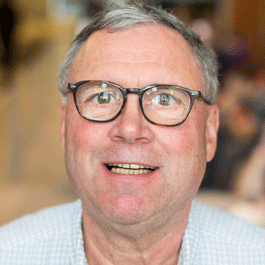 About
Dan Brown has practiced design and product commercialization for 30 years, first in industry and for the last 15 years as a consultant, inventor, and entrepreneur.
Brown holds more than 30 U.S. utility patents and has received numerous international design and innovation awards. He is the founder and president of LoggerHead Tools and a principal at Consul-Tech Concepts.
Brown teaches Differentiation by Design and Intellectual Property and Innovation.
Education
PhD, Coventry University
MS, Product Design and Development Management (mpd²), Northwestern University, Evanston, IL
BS, St. Xavier University, Chicago, IL
Back to top