Expanding the Intersections of Design
During spring quarter Design at the Intersections talks, faculty pairs discussed challenges and opportunities facing designers across disciplines
This spring, faculty from Northwestern Engineering challenged designers to rethink consciousness, look for big ideas in seemingly small details, and make invisible functions visible. 
The talks were a continuation of the Design at the Intersections seminar series that began in October. Hosted by the Segal Design Institute, the talks — given collaboratively by pairs of faculty members — aim to spark connections and conversation between design and engineering. 


Reshaping Consciousness 


On March 1, Malcolm MacIver, professor of biomedical engineering and mechanical engineering, and Haoqi Zhang, associate professor of computer science, presented their talk "Reshaping Consciousness: Evolutionary Basis and Design Tools to get to Better Selves and Collectives."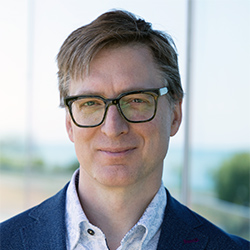 MacIver and Zhang discussed how a core aspect of consciousness — our ability to think ahead in time, imagine, and plan — is an evolutionary anachronism.  
"It's very easy for us to think about evolution in terms of morphological structures," MacIver said. "But what about our ability to imagine? We don't often think about that as an evolved structure, but I'd like to argue that it is."  
Designers must understand the anachronistic tendencies of the mind so they can reshape individual and collective consciousness in the modern world, MacIver said.  
Another way to reshape consciousness, MacIver said, is by teaching individuals to overcome barriers to their own self-direction or autonomy. In Design, Technology, and Research (DTR), a learning initiative directed by Zhang, Northwestern students learn just that.  
In DTR, students are encouraged to think critically about their self-directed projects and reflect on ways in which they can overcome personal roadblocks to growth.  
"The designs we come up with are ultimately predicated on who we are. We can't escape that reality," Zhang said. "It's predicated on our biology and our understanding of our evolutionary history." 


Learning to Look 


On May 9, Larry Birnbaum, professor of computer science, and Amy Schwartz, adjunct lecturer at Segal and former director at the global design firm IDEO, presented their talk "Learning to Look."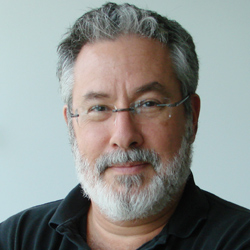 Birnbaum and Schwartz discussed how in design and artificial intelligence (AI), big ideas and insights are often found in seemingly small details.  
Schwartz called these ideas "insights with design energy" because of the ways in which they affect design solutions. Birnbaum called them "generative ideas" because of how they are embedded in large concepts of systems and have implications for artificial intelligence.  
"One thing we noticed over these years of talking about our respective work is that one thing we have in common is we always were excited by seeing big things in little things," Birnbaum said. "That is, little clues or little details of how people act or how objects are situated in the world and what they meant for how systems operate at a much more global scale."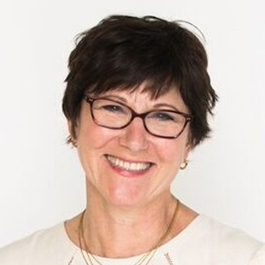 The way people act in a minivan was a little clue that made a big difference in how Schwartz and her colleagues at IDEO approached redesigning the interior of a Chrysler minivan. Families likened the minivan to a "family room on wheels," and that metaphor generated a series of design concepts that included reconfigurable furniture and an open space where families could easily see and talk to each other. 
Teaching students to look for big ideas in small details can be both interesting and challenging, Schwartz said. She emphasized that if students want to learn to look deeply, they should pay attention to their own thoughts, consider all levels of Maslow's hierarchy of needs, ask 'what purpose might this serve?' and remember that not all analogies are highly generative. 


Visualizing the Invisible 


 At first glance, costume design and chemical product design don't seem to have much in common. However, Ana Kuzmanic, professor of costume design in the Northwestern School of Communication, and Justin Notestein, professor of chemical and biological engineering, found their two disciplines share a similar design framework.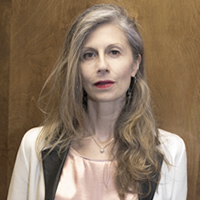 During their talk "Visualizing the Invisible" on May 19, Kuzmanic and Notestein discussed how design for performance and design for chemical products both aim to communicate abstract ideas — whether that's expressing an emotion or replicating the taste of food.  
For "Eurydice" at the Metropolitan Opera, Kuzmanic presented costume design concepts for the character Hades, who transforms in both size and emotion. At the beginning of the opera, Hades's suit — a loud green plaid — fits on his frame, but at the end of the opera, Hades is 10 feet tall. His suit appears to have stretched rapidly, with its plaid pattern looking as though it is seen through a wavy, funhouse mirror. The costume design intended to communicate to the audience that it was the same character, but in a vastly different form, Kuzmanic said.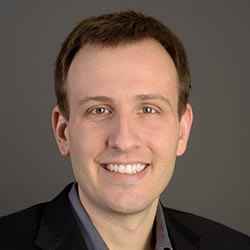 Notestein also shared an example of how he challenged students in his chemical product design class to come up with sustainable alternatives to foods that might become scarce. One student team explored ways to make guacamole without avocados. The team used nut butters and thickeners to create samples that had a similar texture to guacamole. The visual, though — a creamy whitish grey — wasn't exactly a guacamole green. 
The design challenge Notestein's students faced was about making the invisible (the mouthfeel of a food) visible. This approach to design is what Notestein and Kuzmanic drew parallels on throughout their talk. 
"We've really had a shared interest in how people get inspired about ideas and how design happens," Notestein said. "So, part of this is how we build intersections that may not look terribly intersecting at the beginning."