Haoqi Zhang
Member, Design Research Council
Associate Professor of Electrical Computer Engineering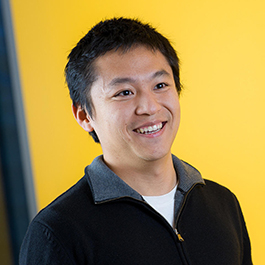 Contact Info
2133 Sheridan Rd., Room 2.320 Evanston, IL 60208
Affiliated Programs
About
Haoqi Zhang is an Assistant Professor at Northwestern University in Electrical Computer Engineering and and at the Segal Design Institute. He is currently the Junior Breed Professor of Design.
Zhang directs the Design, Technology, and Research (DTR) program and co-directs the Delta Lab at Northwestern. 
He studies, designs, and builds social computing systems that promote desired behaviors and outcomes. His current work focuses on engaging crowds and communities in problem-solving and collective action, and on advancing new data-driven design processes. He research spans the fields of social computing, crowdsourcing, human-computer interaction, artificial intelligence, and decision science.
His research has received support from National Science Foundation, a Microsoft FUSE Labs Research Award, and Northwestern's Office of the Provost Award for Digital Learning.
Education
PhD, Computer Science, Harvard University, Cambridge, MA
BA, Computer Science and Economics, Harvard University, Cambridge, MA
Research Interests
Crowdsourcing, social computing, human-computer interaction, artificial intelligence, microeconomics, applied machine learning
Back to top