Designing the Future of Design Education
Faculty from across the country gathered at Northwestern's Segal Design Institute for three days of collaboration and community building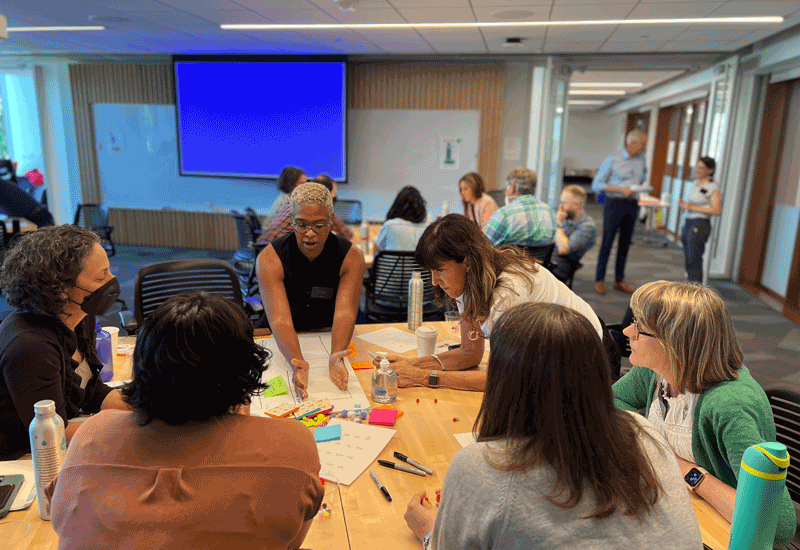 The hallways at Northwestern are typically quiet the week after graduation. Students leave campus for the summer and many faculty members take time off.  
That wasn't entirely true this year.  
On June 15 – 17, the Ford Design Center was buzzing with energy: Northwestern hosted the 2022 Future of Design in Higher Education (FDHE) convening, a gathering of design innovation faculty from across the country who care deeply about making design education better.  
The convening at Northwestern — the seventh FDHE convening and the first in-person since 2019 — focused on topics of reconnection, mental health, safety, and design futures. The event was organized and hosted by Kim Hoffmann, Segal Design Institute design education and strategic initiatives lead, and Amy O'Keefe, director of the MS engineering design innovation program.  
FDHE was founded seven years ago to build a lasting and meaningful sense of community of practice among design educators across the country. FDHE participants meet weekly over Zoom and gather annually to facilitate the exchange of new ideas in design education. It is currently led by: Eugene Korsunskiy (Dartmouth College); Doreen Lorenzo and Kate Canales (University of Texas at Austin), Fred Leichter (Claremont Colleges), Sarah Rottenburg (University of Pennsylvania): and Kim Hoffmann and Amy O'Keefe (Northwestern).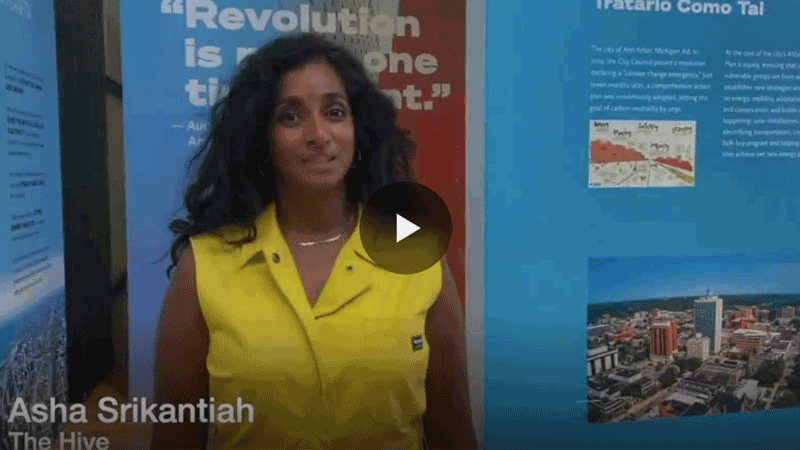 FDHE Convening Chicago 2022 
26 faculty members traveled to Northwestern's campus to participate in design activities in Evanston and Chicago, including: 
Explore Your Designer Type
Gray Garmon (Director, Center for Integrated Design UT Austin) led participants through a quiz that defined their "designer type." As participants explored the various identities they hold as a designer, they talked with other faculty members who fit their same type and those who fit others to promote empathy and understanding for the many ways designers show up in the world.  
"I teach an introductory design class for first year students, and I often get people who think they're not designers," said Alex Birdwell, associate professor of instruction and codirector of Design Thinking and Communication at Segal. "I liked how this activity says, 'No, you are a designer. What kind of designer are you?'" 
Ethics and Design Futures
Raja Scharr (Director, Product Design Program at Drexel Westphal) discussed several critical provocations including ethics, morality, and consequentialism in design and led teams in a game designed to explore design futures through these lenses.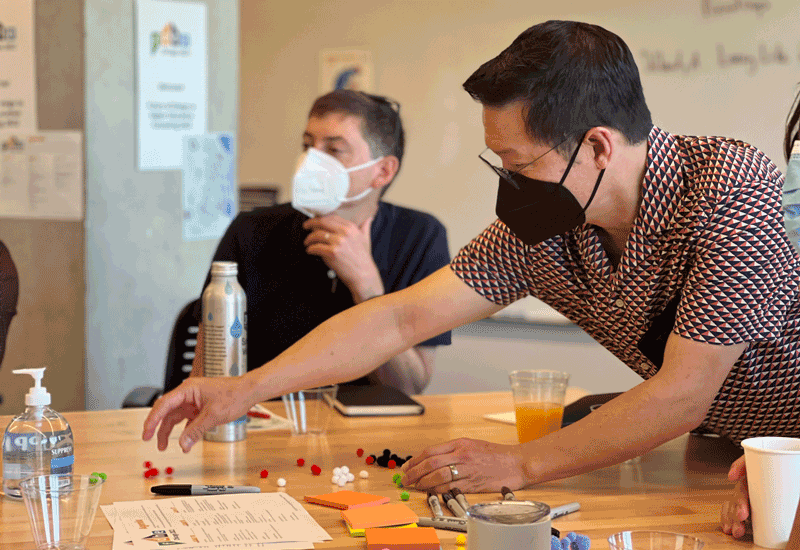 Designing for Safety
Phil Andrew, principal of PAX Group and O'Keefe delivered a powerful presentation on navigating conflict and designing for shared safety. The pair drew insightful parallels between Andrew's experience in negotiation, conflict resolution, and national security with the design frameworks educators use and teach.  
Visual Thinking Strategies 
Asha Srikantiah (Professor and Senior Director at The Hive) and Leichter leveraged the gallery installation at the Chicago Architecture Center to facilitate a session on Visual Thinking Strategies, a methodology for facilitation and discussion, originally developed for collaborative engagement in reflective art experiences. 
Other activities included: three-minute musings during which participants shared insights throughout the day, artifact share outs, a tour of the Ford Prototyping Shop, a workshop on scaling design thinking programs, and a bonfire with s'mores on the Northwestern lakefill. 
Looking toward the future 
After a packed two days of collaboration and fellowship, the design educators ended their final day with a trip downtown to the Chicago Architecture Center for several additional activities and a Chicago Architecture River Cruise. The three days left the group feeling inspired, reinvigorated, and energized for the next year's convening at Dartmouth. 
"I am still basking in the glow of the last few days," said Doreen Lorenzo, assistant dean at University of Texas, School of Design and Creative Technology. "Three years in the making, and it was amazing. It was well worth the wait." 
"It was life-giving in every way. I gained so very much from each session," said Danielle Lake, director of design thinking and associate professor at Elon University.    
 "I've been really grateful to be part of such a dynamic, caring and curious community of practice," O'Keefe said. "Kim and I appreciate the many thoughtful contributions that made the FDHE convening at Northwestern such a tremendous success."