Kim Hoffmann
Design Education and Strategic Initiatives Lead, Segal Design Institute
Associate Clinical Professor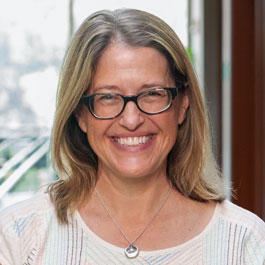 Contact Info
2133 Sheridan Rd. 3.341 Evanston, IL 60208
847-467-3534
About
Kim Hoffmann leads the execution of new initiatives for the Segal Design Institute. She has helped develop the Master of Science in Engineering Design Innovation (EDI) program since its inception in 2007.
Hoffmann also serves as a director of the James Dyson Foundation, a charitable organization dedicated to engineering and design education.
Previously, Hoffmann worked in product marketing at Logitech, a major manufacturer of personal digital peripherals, where she helped define and launch new products in the mobile mouse category. 
She also co-founded RedStart Design, a jewelry design firm, with two other designers from Stanford. One of RedStart's pieces, the Subtle Safety Ring, is held in the permanent collection at the Museum of Modern Art in New York.
Education
MS, Product Design, Stanford University, Palo Alto, CA
BS, Mechanical Engineering, Northwestern University, Evanston, IL
Back to top