Tide Spin
An app-based service that outsources laundry to Tide's own dry-cleaning facilities
Hate doing laundry? There's an app for that.
When Procter & Gamble decided to reimagine laundry, it looked no further than Northwestern's MS in Engineering Design Innovation (EDI) program. The large consumer products company successfully collaborated with EDI in the past and wanted to see what its students could design to make laundry a less tedious task.
The result: Tide Spin, an app-based service that outsources the mundane chore to professional cleaners at Tide dry-cleaning facilities.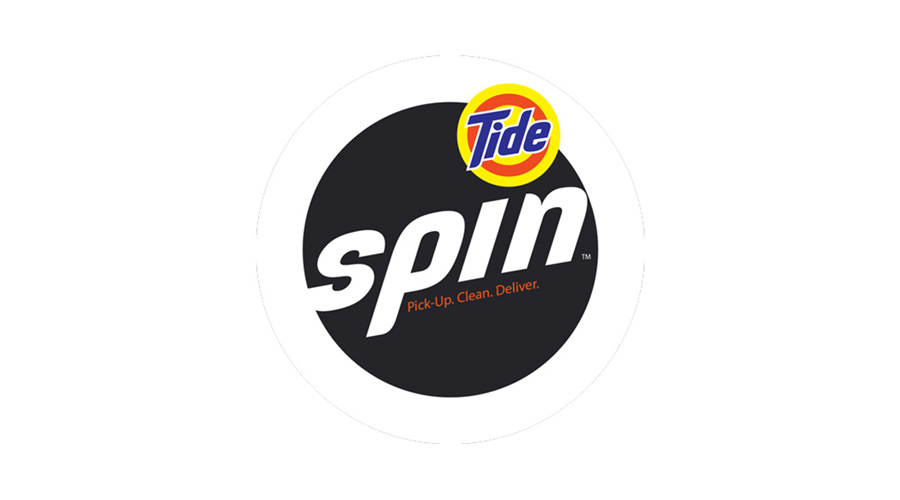 For millennials who are building their careers, time is their most scarce resource. In a city, laundry can be dreadful, especially if you don't have laundry in your unit or building. Millennials are becoming more and more open to outsourcing all mundane tasks.David VanHimbergen, Tide Spin, brand manager of Global Tide and CEO
How It Works
The first laundry service backed by a national brand, Tide Spin sends the laundry to its own dry-cleaning facilities, which are staffed by trusted, Tide-trained professionals. Users schedule a pick-up time through an app, and their laundry and dry cleaning is picked up by a van, expertly cleaned, and then returned to them.
Benefits
Free delivery
No minimum order requirement
Users can select the scent of the detergent and fabric softener used on their clothing
Satisfaction is guaranteed — if clothes are lost or damaged, Tide Spin covers their cost
Buildings that include the service have designated, secure laundry drop-off spots
Tide facilities use a gentle, environmentally safe cleaning process
Expected turnaround time is two days
Service can be ordered and paid for all through a single app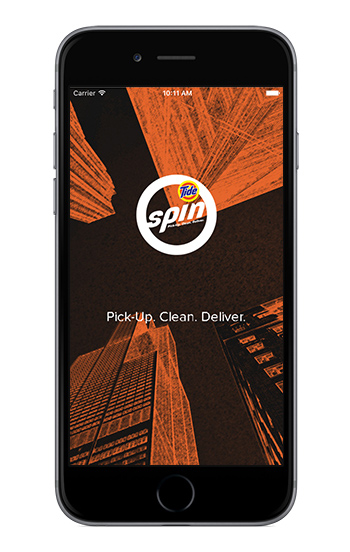 Development Process
EDI student teams explored two potential service methods: person-to-person, in which a neighbor does the outsourced laundry, and a professional business model. The teams observed people doing their laundry, interviewed potential users, studied the interpersonal dynamics of people doing others' laundry, prototyped potential environments, and tested logistics.
The team exploring the person-to-person model found several issues. People providing their home washing machines did not see much value and wanted to be compensated for their time and resources. Users also expressed unease with a neighbor doing their laundry, which can be filled with very personal items.
In the end, the teams recommended the professional business model, and Tide Spin was born.
Current Status
In February 2019, Procter & Gamble announced it would roll out a version of the Tide Spin service, now called Tide Cleaners, to 2,000 locations by 2020.

Updated September 2019
Back to top