Rachel Vrabec
Product Management, Healthcare, Entrepreneurship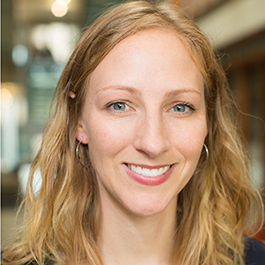 About
Rachel is a social scientist by training and, until EDI, a self-taught engineer. She is passionate about non-invasive ways products can improve health and wellness. Rachel recognizes that human-centered design coupled with new technology has drastically increased access to products and services and believes this trend will only continue.
Why EDI?
Rachel's interest in human-centered design began in India while she was researching the impact of micro-finance groups on local politics. The group she was working with realized their sewing skills could help them earn income, so they worked together on designing and developing menstrual products for the group and neighboring villages. Since then, Rachel has contributed to and launched several digital and physical products as a researcher, consultant, and solution architect. Along the way, she became enamored with the product development process.
Education
BA, Political Science and International Studies, Northwestern University
Experience
Solution Architect, Civis Analytics
Consultant, IBM
Misc
Rachel enjoys the outdoors and traveling to the mountains, west or east.
Back to top