Yiwen Sun
Design Research, UI/UX, Product Management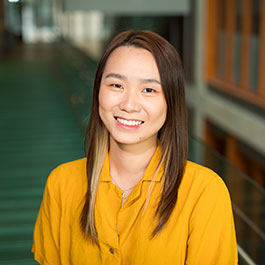 About
Yiwen focuses on designing interactions and strategies that are based on people and stories. She seeks a balance between art and science.
Why EDI?
Yiwen chose EDI because it's a program that teaches students both human centered design and technical skills. Through EDI she can explore ways to bridge the gap between humans and technology.
Education
BS, Design and Environmental Analysis, Cornell University
Misc
Yiwen has a pet snake and enjoys rock climbing as a hobby.
Back to top