Yiwen Sun
Design Research, UI/UX, Product Management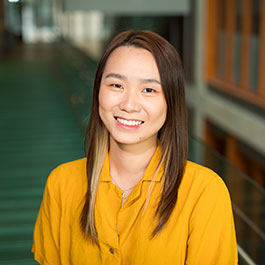 About
Yiwen's interest deeply rooted in the interactions between human beings and the outside world. She believes that people have been and will always be in the process of defining our relationship with technology. Yiwen wants to further explore the topic of human-computer interaction through different media.
Why EDI?
After earning a bachelor's degree in Design and Environmental Analysis with a minor in Information Science, Yiwen wants to further strengthen her human-centered design and technical skills. By gaining both design and engineering knowledge through EDI, She can explore ways to bridge human and technology and seek a balance between art and science.
Education
BS, Design and Environmental Analysis, Cornell University
Misc
Yiwen enjoys the companion from animals. She has a puppy named Xuetu and a snake named Grey. She loves rock climbing and film photography.
Back to top