Caitlin Spofford
Design Research, Service Design, UI/UX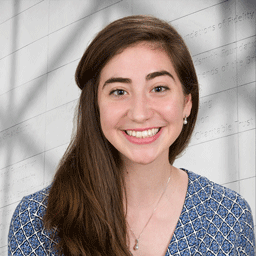 About
Caitlin is looking forward to using her empathy, curiosity, and creativity to design positive and effective experiences. She has a deep desire to improve the mental and physical health of people. Her background as a plastics engineer also makes her especially interested in material sustainability and circular economy.
Caitlin has strong technical problem-solving and experimental design skills from her experience in chemical engineering and materials science. She also has 5 years of industry experience launching new plastic products and developing an understanding of business. She plans to use this foundation, along with her natural empathy and interest in psychology, to create designs that improve people's lives on an individual and collective level.
Why EDI?
After bumping into an exhibit on product design at her local art museum, Caitlin became enthralled with working at the intersection of technology, psychology, and creation. She discovered the EDI program and appreciated the curriculum developed for engineers, with an emphasis on solving the right problem and keeping the user at the center of design.
Education
BS Chemical Engineering, The University of Texas at Austin
Experience
Polymers Engineer, ExxonMobil
Misc
Caitlin enjoys activities that allow her to be creative, such as playing musical instruments, writing, cooking, and drawing. She loves to experience new places and learn through reading, listening, and observing.
Back to top