Patricia Song
Design Research, Product Design, UI/UX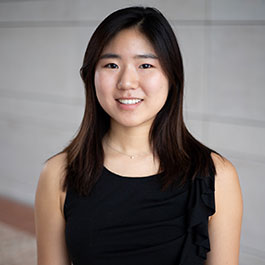 About
Patricia is passionate about creating impactful designs for users of all backgrounds. She is eager to investigate tangible interactions between people and technology to understand and incorporate human-centered design into our daily lives.
Why EDI?
Patricia is excited to take a deep dive into all areas of design after discovering multiple aspects during her undergraduate classes at Northwestern. She is also eager to further her studies in human-centered design with professors she met in her undergraduate classes.
Education
BA, Computer Science, Segal Design Certificate, Northwestern University
Misc
Patricia enjoys singing, exploring new places, and playing sports. She loves to share music with friends and attend concerts. In the future, Patricia aspires to work in car design or film animation.
Back to top