Justin Reimonenq
Social Impact, Consulting, Entrepreneurship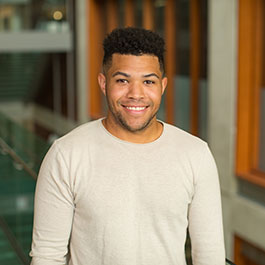 Affiliated Programs
About
Justin found his passion for human-centered design during his study of collaborative innovation at the University of Notre Dame. He is interested in the convergence of design thinking and business, and he enjoys learning and being exposed to new ideas.
Why EDI?
Coming from a business background, Justin is interested in exploring the technical (engineering) side of design innovation and learning how to develop successful solutions to important problems using human-centered design.
Education
BBA, Finance (Minor in Collaborative Innovation), Notre Dame.
Experience
Finance Leadership Program, GE. Recent Startup Founder, Common.
Back to top