Byron Pang
Design Research, UI/UX, Product Management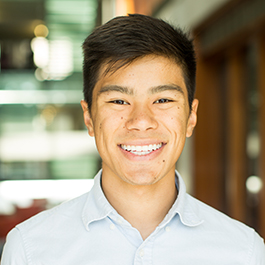 About
Our lives are filled with products and systems, and Byron finds it essential to continually introduce new designs which will improve our lives. Byron is most excited to expand beyond a traditional engineering role (in which one is simply assigned to build a product) into a design role in which he will collaborate with users to empathize and uncover hidden problems and thus create interactive, meaningful solutions. By working together with users, he can create effective products, services, and systems which truly improve people's lives. Outside of design, Byron enjoys traveling and exploring whether it be biking along the coast, backpacking through forests, or wandering the streets of a new city.
Aspirations
Byron believes well-designed products can not only improve how we go about our everyday lives, but also push us to overcome perceived barriers and reach our full potential. Through understanding people first, he strives to take an empathetic approach towards creating meaningful products and interactions which resonate with users.
Why EDI?
A product that is well-engineered and highly aesthetic means nothing if the user finds that it doesn't efficiently solve their problems. Byron's goal is to create products which are impactful and resonate with people, a feat that can be accomplished through human-centered design. EDI provides him with opportunities to learn and apply design thinking to multiple types of projects and solutions while working in a highly collaborative environment surrounded by inspired individuals with similar goals.
Education
BS, Mechanical Engineering, UCLA
Summer 2018
Intern, Genospace
Back to top