Beth Lester
Design Research, Healthcare, Social Impact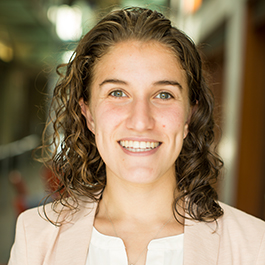 About
Beth is passionate about designing products that provide services for people who are often marginalized by society. Through her experiences working with children, older adults, and individuals with physical and developmental disabilities, Beth has been able to experience how a product can make a user feel invalid or empowered, abnormal or typical.
Why EDI?
Beth is interested in why people do what they do, and how their decisions and actions are influenced by the world around them. When she found out that she could combine her love of engineering and design with this interest in the EDI program, she was hooked.
As Beth became more politically and socially aware, her focus began to shift from product design to service design. She noticed disparities in the products available to different populations, and she wondered if the people using those products were truly having all of their needs met - both physical and psychological - through their interactions with those products. Beth picked the EDI program because it seemed to offer the most opportunities out of all the programs she looked into for exploring all of the elements of design, instead of only industrial design or service design.
Education
BA, Independent Major in Industrial Design Studies, Elon University
Experience 
Product Development Intern, Melissa and Doug Toys
Summer 2018
Healthcare Innovation Intern, U.S. Department of Health and Human Services
Back to top