Haein Kim
Product Design, Design Engineering, Consumer Products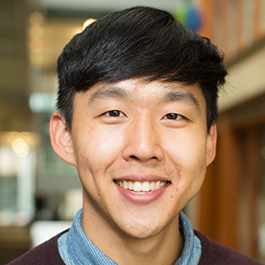 About
Haein is a very hands-on engineer who is passionate about utilizing interaction in design. He wants to develop skills in creating innovations that bring new experiences to the human perspective. When it comes human-centered design, he believes understanding the human psychology is critical to bridging the gap between our past experiences and new experiences.
Why EDI?
Haein was always fascinated by the creative world as a kid, endlessly gazing at towering skyscrapers and intricate contraptions around him. He knew he wanted to learn how the world was built and how he could contribute. He wanted to study the relationship between humans and the environment and how innovative design can be used to create a more harmonious world.  
Education
BS, Mechanical Engineering, Johns Hopkins University 
Experience 
Mechanical Design Engineer, Carson Optical
Manufacturing Engineering Intern, Wayne Fueling Systems
Misc
Haein was part of a hip-hop dance crew as an undergraduate. While working in New York, He also joined an NYC-based crew and competed in several prestigious competitions along the East coast.
Back to top