Diana Jeong Ro
Design Research, Product Design, Design Engineering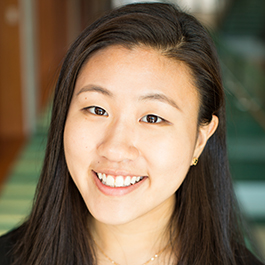 About
After participating in her first design challenge, Diana was inspired to develop solutions for inclusivity and improve the quality of life for others. Ever since, she has been determined to make sure that accessibility and sustainability are always considered no matter what the challenge is. She always tries to keep in mind what influential designer August de los Reyes once said: "disability is designed."
Why EDI?
Through every design project she has done, Diana has seen the value provided by each person's unique perspective, whether they are users or designers. She chose EDI to take her passion for design further and to better understand our collective creativity through human-centered design. She believes that EDI gives her a way to combine her creative interests with technical, hands-on problem solving.
Education
BS Dual Degree, Manufacturing and Design Engineering, Applied Mathematics, Northwestern University
Experience
Packaging R&D Intern at General Mills
Product Management Intern at SwiftIQ
Misc
In her free time, Diana loves to make digital art and practice boxing. She is also learning animation.
Back to top