Joanne Ting-Yu Hsu
Product Design, Social Impact, Design Research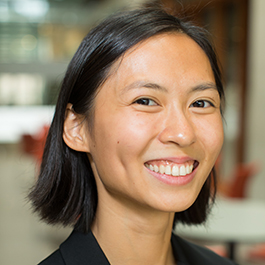 About
Joanne is eager to bring human-centered design to underprivileged communities. She aims to create impactful solutions by understanding stories that are often neglected. Joanne wants to bring those stories to life not only through creating helpful products and services for her users but also through interactive art that prompts the public to rethink their connections with society and the environment around them.
Why EDI?
A curious explorer, Joanne has lived in different countries and enjoyed her flexibility to embrace different ideologies. As an undergraduate, she integrated her expertise in physics with her passion for social justice and art. Joanne chose EDI because she believes it provides a supportive space for wild creativity and deep reflective ability. Human-centered design opens a path for her to integrate multiple disciplines and to explore a challenge from multiple perspectives. 
Education
BS, Physics, University of California, San Diego
Experience
Research Assistant, Basov Infrared Laboratory
Misc
Joanne loves creating art, being in nature, and watching mind-blowing movies! She does photography, drawing, and ceramic making. This past year, she also got into rock climbing and fishing.
Back to top