Paige Hendersen
Design Engineering, Consulting, Sustainability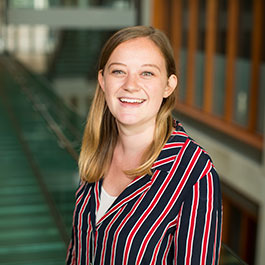 About
Paige has a knack for creating - whether with a paintbrush and canvas, a set of hand tools, or 3-D printing her latest CAD creations. Paige grew up thinking that being a designer meant pursuing the fine arts, and being an engineer meant solving technical problems in science and math. Her world changed when she pursued a mechanical engineering undergraduate degree with a handful of co-op experiences that stressed the importance of putting humans at the center of technical design. As she found her niche in design engineering, Paige learned that her creative and artistic background could actually benefit the depth of her technical knowledge. Paige is excited to apply both quantitative and qualitative design research methods to hands-on projects and prioritizes environmental sustainability throughout the product design cycle. In the future, Paige hopes to work in a design consulting environment with projects that are both physical and digital.
Why EDI?
Paige chose EDI because she wants to expand her skillset in design and build upon her mechanical engineering background. She hopes to gain a "Swiss Army Knife" of design tools to have in her back pocket - including robust research methods, physical prototyping abilities, and project management techniques. She's eager to foster new relationships with peers from diverse backgrounds, university faculty, and industry partners. Her prior work experiences led her to understand the value of taking a human-centered approach to engineering projects. She wants to improve on these skills, and gain creative confidence to pursue a design engineering role at a product design consultancy.
Education
Education: BS, Mechanical Engineering, Northeastern University.
Experience
Project Engineering, Hasbro.
Project Management, The Walt Disney Company.
Mechanical Engineering, Beyond Design.
Research and Development Engineer, Loop.
Misc
Paige's hobbies include kayaking, traveling, cooking, scrapbooking, and painting. She loves to travel and has visited 40 states and 35 countries across all continents. When home she enjoys spending time with her 14-year-old cat named Cali.
Back to top