Sara Gnolek
Product Design, Design Engineering, UI/UX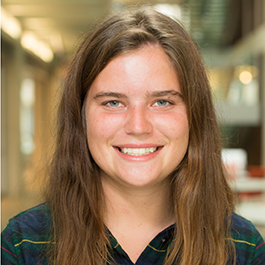 About
Sara is a biomedical engineer and scientist that enjoys finding functional and creative solutions to human problems. She has a passion for product design and all types of physical prototyping. She wants to explore graphical and UX design further in the EDI program. Sara hopes to create products and services that are enjoyable and natural to use. She enjoys creating products that satisfy people's needs and bring them joy.
Why EDI?
Sara chose EDI because she wanted to learn tools to turn her passion for arts and engineering into a career. She also enjoys learning from the other students and professors in the EDI program because they are creative and motivated about human-centered design!
Education
BSBS, Integrated Science Program and Biomedical Engineering, Northwestern University 
Misc
Sara likes to oil paint and plays ultimate frisbee in her free time. She also enjoys backpacking and exploring national parks.
Back to top