Jeremy Fu
Product Design, Design Engineering, Product Management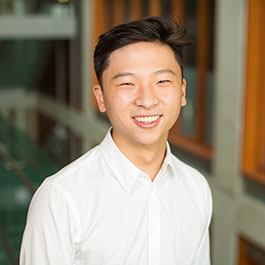 About
Jeremy wants to bridge the gap between design and engineering with his experience working along the product development cycle from concept to manufacturing. He loves working on challenging projects that positively impact people and our planet and he is engaged in environments where design is found through creative exploration.
Why EDI?
 Jeremy intends to leverage the EDI program to deepen his focus as a design engineer across the mechanical and electrical domains while building expertise in product management and design strategy. He is excited to gain fluency across human-centered design, and be challenged to think about design as both a physical product, but also and as a service or interaction.
Education
BS Mechanical Engineering, Northwestern University.
BS Manufacturing and Design Engineering, Northwestern University.
Experience
Hardware Design Intern, Bossanova Robotics.
Technology Intern, Maui Greens.
Back to top