Kayli Fradin
Design Research, Product Design, UI/UX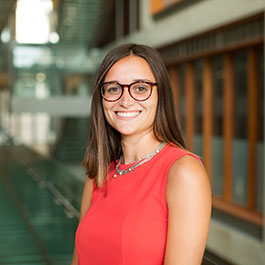 About
Kayli believes that engineering and design are inseparable. After studying manufacturing and design engineering, in addition to psychology, Kayli knows that understanding the user comes first. As a result, Kayli strives to integrate user-centered design and engineering principles to create beautiful designs that efficiently solve problems.
Why EDI?
Kayli is excited to join the workforce, but wants to master her skills before fully immersing herself in her career. She is eager to learn more about the user, UX/UI, product design, and design research in order to follow her passions and excel in her career. Kayli believes EDI is the perfect program to help her achieve these goals and finds she'll be extremely well-positioned after graduation.
Education
BS, Manufacturing and Design Engineering, Northwestern University.
Experience
Graphic and UX Design Intern, Spokin.
Design and Operations Intern, creative werks.
Manufacturing Engineer Intern, creative werks.
Design Internship, Beyond Design.
Misc
Kayli's hobbies include playing the drums and performing with her band.
Back to top