Kevin Cheng
Product Design, UI/UX, Tech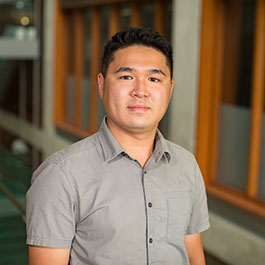 About
Kevin believes that a user's experience with technology is just as important as the engineering of the technology. This is because no matter how much of a game-changer that technology may be, if no one knows how to use it, the technology will sit idle. Kevin's interest, therefore, is in creating design experiences that enable consumers to discover unrealized technologies and is excited to deepen his knowledge as a user-experience designer.
Why EDI?
Kevin pursued product design with a minor in computer programming at the University of Southern California. This experience of learning both design and technology taught him the importance of both empathy and attention to detail. Through school projects, Kevin realized that developing an innovation is not only about designing new features, but also conducting research to develop user-friendly designs that match society's needs. Kevin is particularly interested in the EDI program and its thesis projects, because they will allow him to carry out extensive research and development on a topic about which he is passionate.
Education
BFA, Product Design and minor in Computer Programming, University of Southern California
Experience
Product Designer, LavaLab
Teaching Assistant, USC Viterbi School of Engineering
UI/UX Design Intern, Circle for Roommates
Misc
When Kevin is not working, he likes to go on roadtrips, watch pretty much anything from TV shows to documentaries, and daydream about how he can become the real-life Iron Man.
Back to top