SueSan Chen
Product Design, UI/UX, Product Management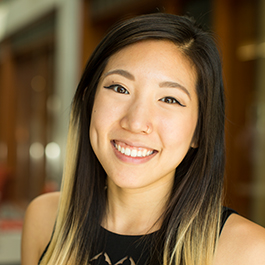 About
SueSan is passionate about cross-cultural interaction design to create intuitive products for users of any background.
Why EDI?
SueSan is excited to further her skills in human-centered design in EDI with the amazing professors that she has gotten to know during her undergraduate classes.
Education
BS/MS, Manufacturing and Design Engineering, Northwestern University
Experience 
Inflight Entertainment Intern, United Airlines
Summer 2018
Product Development Intern, United Airlines
Misc
SueSan is the music director of the Treblemakers, Northwestern's premier East Asian interest a cappella group. Additionally, she is a Learning and Development lead at Design for America.
Back to top