Ivan Calvachi
Product Design, Design Engineering, Tech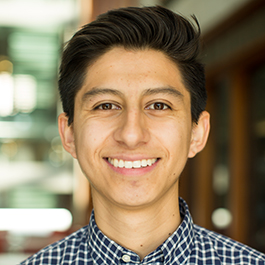 About
As an engineer and designer, Ivan likes to try to fully understand a problem before he tries to come up with a solution. He doesn't derive satisfaction from solutions. Instead, he feels satisfied when he knows that his understanding is thorough enough to tackle the problems at hand. Through EDI, Ivan hopes to enhance his understanding of humans and their connection to products. His goal is to design solutions that meet the needs of users. To Ivan, perseverance is the key to making a breakthrough in design.
Why EDI?
Ivan's curiosity to study human-centered design was sparked by his grandfather. He always came up with cost-effective solutions to everyday problems. He saw problems in a different way than everyone else around him. Inspired by his grandfather, Ivan attempted to solve problems in the least complex manner during his undergraduate studies in mechanical engineering. When he became an intern for Humanscale, Ivan was exposed to products developed through human-centered design. Their simplicity and effectiveness reminded him of the solutions that his grandfather would invent. Eager to learn more, Ivan discovered the work of designer Niels Diffrient. His "freedom chair" and the publication "Humanscale" expanded Ivan's perspective which made him want to apply a human-centered approach to his own work. When Ivan found EDI, he knew it would be the perfect program to help him do just that.
Education
BS, Mechanical Engineering, New Jersey Institute of Technology
Experience 
Product Engineer Intern, Humanscale
Peer Mentor, Learning Communities N.J.I.T
Misc
Ivan has a small collection of mechanical pencils from companies around the world. You might think that a product as simple as a pencil would have a straightforward design, but Ivan has found that each nation takes a different approach to their design.
Back to top