Seth Applebaum
Design Research, Entrepreneurship, Product Management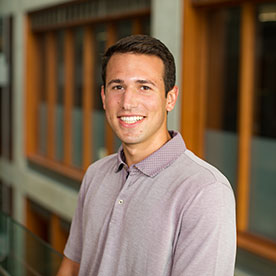 About
Seth's interest in design innovation grew throughout his undergraduate experiences in entrepreneurship at the University of Texas at Austin. There he learned the most important piece of the design innovation process is to understand the problem at hand. Seth emphasizes how crucial it is to walk in the shoes of the user - for several miles - in order to fully understand their needs. Seth enjoys this process and finds it creates an opportunity to tell unforgettable stories through experiences.
Why EDI?
Seth was exposed to human-centered design as an undergraduate and through his internship at co:collective. He chose to pursue the EDI program because of his desire to be more involved in new product development in order to solve consumers' problems. Coming from an entrepreneurship-focused background, Seth is excited to deepen his skills in design research, design strategy, and product management.
Education
BS, Communication & Leadership, Business, Entrepreneurship. The University of Texas at Austin.
Experience
Quake Capital Partners Junior Venture Associate. co:collective Summer Intern.
Misc
Outside of the classroom, Seth is typically playing basketball, reading up on the newest innovations, or checking out the latest sneakers. Seth is drawn to sneakers because of their unique intersection between business, design, and engineering that creates extraordinary stories and experiences.
Back to top