Alexis Schilf
Adjunct Lecturer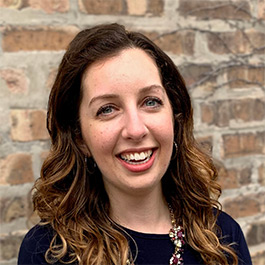 Contact Info
Affiliated Programs
About
Alexis Schilf currently works as a Customer Experience Strategist at the Consumer Financial Protection Bureau where she focuses on integrating service design approaches within internal operations as well as building customer experience capacity through employee coaching.
Prior to her current role, she has worked across nonprofits, Fortune 1000, and startups including clients at National League of Cities, Deloitte, Lincoln Electric, Blue Cross Blue Shield, and Jiang China Design. Alexis has over 8 years of experience leading user research, identifying market opportunities, and facilitating design thinking both in North America and abroad.
Building upon her foundation in engineering and entrepreneurship, she works at the intersection of human centered design, technology, and social impact. As a strategist and service designer, she has brought over 20 new consumer products to market in addition to leading teams through the research, strategy, and implementation of innovative programs and services.
Alexis has been a longtime advocate and partner of Design for America which has instilled the belief that design is a tool of empowerment. When she's not working on design projects or coaching teams, she can be found exploring the many neighborhoods of Chicago and checking out local coffee shops.
Back to top