Pam Daniels
Charles Deering McCormick Distinguished Clinical Professor
Clinical Associate Professor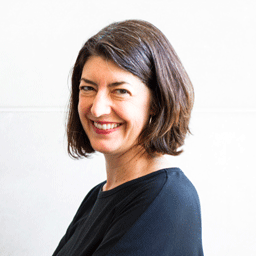 About
Pam Daniels is passionate about imagining and creating new possibilities across everything from products to systems to digital experiences. She loves inviting others into the process as a designer, an educator, and a leader. She is happiest when she's challenging the status quo and making something better and different. Pam has experience in global roles at IDEO, Starcom, and Leo Burnett. She has also led two start-ups.
In her eight years at Northwestern, Pam has created ten new classes—Designing your Life (with Bruce Ankenman and support from Dave Evans and Bill Burnett at Stanford), Design Thinking & Doing (with Brandon Williams), User Experience Design (with Jason George), Human-Centered Entrepreneurship (with Elizabeth Lukehart), Art, Making & Anti-Racism (with Freesoul El Shabbaz-Thompson and Alex Birdwell), Visionary Design (with Michael Rakowitz), and three Bay Area Design Practicums on various topics, along with the newest offering, Chicago Design Immersion.

In addition to teaching at Northwestern, Pam leads an award-winning design practice called Welcome Industries, focused on intuitive and inclusive everyday products. Her work has been featured on the CBS television series America by Design, gone viral on X (formerly Twitter) and Reddit, been covered by The New York Times, POPSUGAR, Core77, and Phaidon, and her products are carried by The MoMA Design Store. She holds design patents in the U.S., Canada, the U.K. and Australia.
Pam has been recognized for teaching excellence and was named a Distinguished Clinical Professor at Northwestern University in 2021. She was also selected by the 2017 senior class to be the one professor from amongst all faculty at Northwestern University to give a "last lecture" before graduation— an honor she is still grateful for and humbled by.
Pam has had opportunities to live and travel around the world and now splits her time between Chicago and San Francisco.  When she's not in the shop making something or in the Corner Makery fixing the 3D printers, you might find her surfing the waves on Waikiki Beach, reveling in the fabulousness of Milan's Design Week, or in her studio making big art.
Education
MS, Product Design & Development, Northwestern University, Evanston, IL
BA, Tufts University, Medford, MA
Back to top