Six New Faculty Members Join the Segal Community
The Segal Design Institute welcomed six new faculty members, advisers, and instructors to its community this fall. The group brings a range of expertise in areas including strategic design thinking, environmental design, and UX, and will support Segal's mission of empowering the next generation of design innovators. 
Read about the new faculty members below: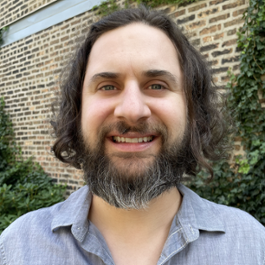 Arnold joins as an adjunct lecturer in the Master of Product Design and Development (mpd2) program and teaches MPD 430: Sustainability in the Product Design Process. He is a Chicago-based environmental impact analyst and sustainability professional working as a Carbon Expert at Watershed Inc. He has focused the last decade of his career enabling companies to reduce their carbon footprint through environmental design, lifecycle assessment, and process modeling. Arnold is well-versed in corporate sustainability strategy and environmental compliance and policy. Previously, Arnold was a senior environmental design engineer at Apple from 2013 to 2021.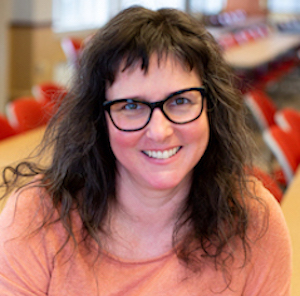 Baker joins as an adjunct lecturer in the Cook Family Writing Program at Weinberg College of Arts and Sciences. She is an experienced writer with a background in marketing, corporate communication, and technical writing, and has been teaching communication and design courses for more than 20 years, starting at the University of Texas at Austin, moving on to the University of North Carolina at Greensboro, and now at Columbia College Chicago and Northwestern. Her expertise is in the interdependence of communication theory and practice, where she strives to help others find true self-awareness and confidence in their communication and interaction with others.  
"For me, my lessons are about working with others, and finding out how each person can bring their strengths to the design process. I also like to emphasize that we have to be fully in the design process to be able to achieve quality results. It takes time and is not an immediate a-ha answer!" – Jen Baker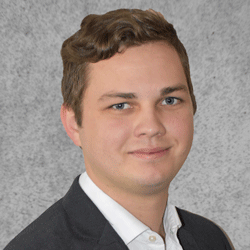 Berent joins as an assistant professor of instruction, McCormick first-year adviser, and is a Design Thinking and Communication instructor. His research areas of interest include biomaterials for tissue regeneration; diversity, identity, and mental health care in engineering; service-project learning; and multiple forms of mentorship for student development. He received a PhD and MS in mechanical engineering and BS in engineering mechanics from University of Illinois at Urbana-Champaign.  
"I aim to instill that design requires cultural competency alongside engineering skills. In the past, I worked with pulse oximeters, which are inaccurate on people of color because of how melanin absorbs light. One must have the chemical and materials engineering knowledge of how light interacts with the different structures of melanin as well as the social knowledge of healthcare disparities to fully address this challenge. There are so many other facets on engineering where an unconscious bias and lack of sociocultural knowledge create unintentional harm. Our students can, and will, do better." – Zachary Berent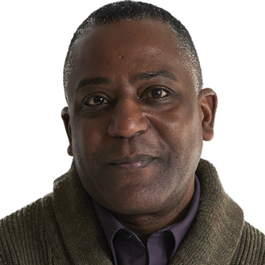 Bynum joins as adjunct lecturer in the MMM Program and teaches DSGN 470: Equity-Centered Design Research. He is the principal senior director of experience design and founder of the Northwestern Mutual Design Thinking Center for Excellence at Northwestern Mutual in Milwaukee. He has spent the past 30 years partnering with clients and organizations on their adoption and application of the mindset, principles, and methods of strategic design thinking, and blends the strategic tools of an MBA with human-centered design to create products and services that drive competitive advantage. He has served on the faculty and taught at IIT Institute of Design, CEDIM México, and Rutgers University.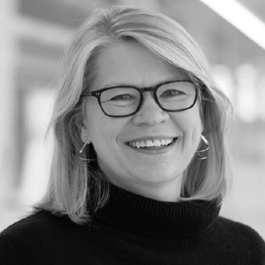 Kames joins as an adjunct lecturer in the Master of Product Design and Development (mpd2) program and teaches MPD 416-0-20: Customer Driven Opportunities. She is the director of user experience design at Salesforce and previously was head of design at Narrative Science, a Chicago-based startup acquired by Salesforce in 2021. Before Narrative Science, Kames was a portfolio lead/vice president at Northern Trust where she built new research and design capabilities and led the Center of Expertise for the Client and Partner Experience Studio. Kames also served as a senior director in the Human Centered Design Studio within the United Healthcare Innovation Center of Excellence, and was a senior principal, research +design strategy at Motorola Mobility. In addition to teaching at Northwestern, Kames teaches the advanced interaction design workshop at the Institute of Design and IIT.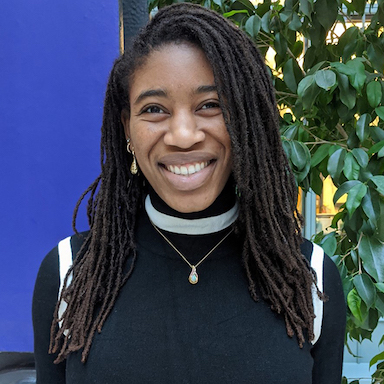 Lescott joins as an assistant professor of instruction, McCormick first-year adviser, and is a Design Thinking and Communication instructor. Her research interests include teamwork and communication of design teams, engineering identity, and student wellness. She received a PhD in materials science and engineering from Northwestern and a BS in biological engineering from MIT.  
"In today's world, empathy is one of the most important skills designers can have. The ability to connect with the end user and think about their challenges can motivate us to generate solutions that truly improve someone's life." - Chamille Lescott