Tony Bynum
Adjunct Lecturer
MBA, MDM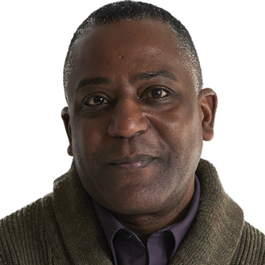 About
For over 30 years, Tony has partnered with clients and organizations on their adoption and
application of the mindset, principles, and methods of Strategic Design Thinking. Trained in
business and design, Tony blends the strategic tools of an MBA with the human-centered
methods of design. Tony combines these two bodies of knowledge to create product and service
opportunities that drive competitive advantage based on an understanding the unmet needs of
users.
Tony is the Principal Senior Director of Experience Design and Founder of the Northwestern
Mutual Design Thinking Center of Excellence at Northwestern Mutual in Milwaukee, WI. He is
building a strategic capability and an organizational mindset rooted in innovation and design
thinking.
TEACHING PARTNERSHIPS
Tony served as the Co-Faculty Chair, Curriculum Developer, and Adjunct Professor in the Rutgers Design
Thinking Certificate program. He served as a visiting professor of Design & Innovation at CEDIM, School of
Design in Mexico. Tony teaches Innovation & Entrepreneurship at Lake Forest College, Lake Forest, IL.
EDUCATION
Undergraduate Degree, Business Administration – University of Wisconsin Stout
Masters Degree, M.B.A. – Lake Forest Graduate School
Masters Degree, Innovation Planning – Institute of Design
Graduate Studies, Org. Psychology – Chicago School of Professional Psychology
Management Certificate, Operations and Business Strategy – McKinsey Management Accelerator
Back to top