MMM Students Celebrate Graduation
Dean Julio M. Ottino and Mike Walsh delivered remarks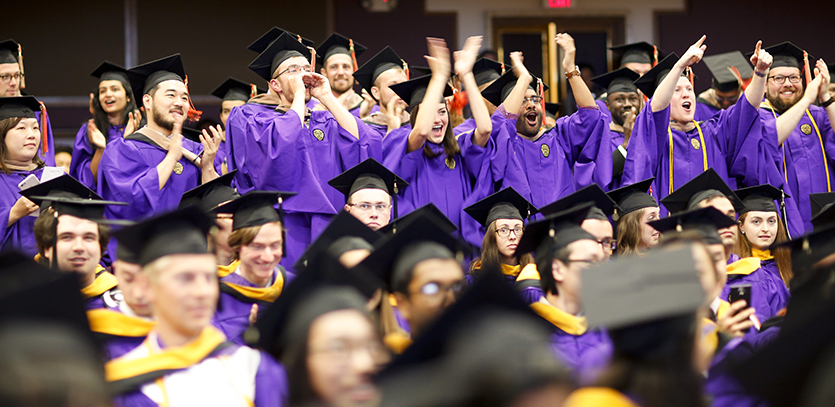 Northwestern University's McCormick School of Engineering celebrated the graduation of students from the MMM Program on June 17 as a part of the University's 159th Commencement. 
MMM graduates listened to an address delivered by Mike Walsh (MS '83), chief security officer and head of R&D at Quotient. Walsh described the lessons he had learned from his 32-year career in software development and shared his amazement for the ways technology has grown. 
"Your degrees are a passport to any part of society," Walsh said.
Dean Julio M. Ottino concluded the ceremony by encouraging graduates to stay in touch with their Northwestern family.
"Although your careers may take you far from campus, we hope to see and hear from you on a frequent basis," Ottino said. "As alumni, you are the source of our value. We are only as good as the people that we produce. I am eager to see what you will accomplish."
A version of this article originally appeared on the Northwestern Engineering website