EDI Students Head Out for Summer Internships
Internships with companies and startups can help shape careers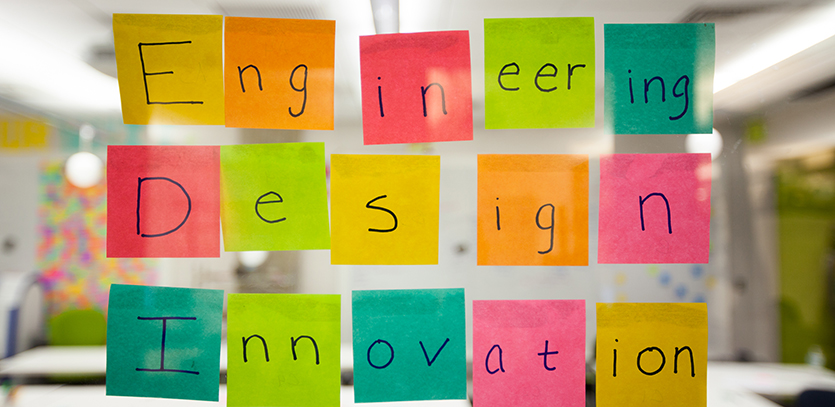 While on Northwestern's Evanston campus, graduate students in the Master of Science in Engineering Design Innovation (EDI) program work closely together at their studio inside the Ford Motor Company Engineering Design Center. The cohort takes classes in human-centered design together and embarks on research safaris around Chicago.
During the summer, however, EDI students head to internships across the country where they continue their learning at various companies, startups, and organizations. The summer internship experience can help an EDI student focus their passion for design innovation to a specific field or even lead to a job after graduation.
That was the case for Amelia Fish, EDI '16. Fish spent last summer as a UX Design Intern at 3M as part of their healthcare business group. She accepted an offer to join 3M as a Senior User Experience Designer after graduation from EDI last December. 
"[Coming] to the design team with several years of engineering experience under my belt was a huge advantage to me. I found that I was able to better understand and relate to many of the people I worked with on the technical and business teams than a traditional designer might," explained Fish.
Fish also liked that her internship gave her an opportunity to join 3M in an area that is growing and changing.
"It is an incredibly exciting time to be a part of driving how 3M Design will help create future user-centered business strategies, experience innovation, and holistic solutions to the complex problems facing industries all over the world," said Fish. "I am just wrapping up two weeks of design research in hospitals throughout five Brazilian cities, so I'd say it's off to great start so far!"
Ellie Pearlman, EDI '16, will be starting medical school this fall. Last summer, Pearlman was a design fellow at MakerHealth, a startup grown out of the Little Devices Lab at MIT. There, Pearlman helped bring "Maker Culture" into hospitals by running workshops and managing hospital maker spaces. Her internship helped Pearlman decide on a career path and hone her skills.
"My time at MakerHealth also helped me solidify my career aspirations of working in the field of healthcare design," said Pearlman. "Working in a small, tight-knit team was one of my favorite parts of the job. As the only designer in a team of engineers, computer scientists and economists, I was able to take on a lot of design responsibility, which helped me grow my creative confidence as a designer."
Georgios Skoufalos, EDI '16, interned at gravitytank as a Design Strategist. His internship gave him the chance to put what he had learned in EDI to work.
"I was able to harness both my analytical and technical background as well as my creative and user centric mindset, to create design solutions for both users and our clients," said Skoufalos. Skoufalos now works at X (formerly known as Google X), a subsidiary of Google's parent company Alphabet. 
This summer EDI students are headed to a wide variety of companies for their summer internships, including Autodesk, IDEO, Medtronic, and Procter & Gamble.