Why EDI?
The Master of Science in Engineering Design Innovation Program (EDI) teaches students to lead the design of future innovative products, services, and technologies. Our students are engineers who like to create new things, are comfortable with problems that are hard to pin down, and care about culture and contemporary context. We introduce them to design thinking, a process of user observation, visualization, rapid prototyping, and iteration. Learn more
In-demand alumni: life after EDI
Our faculty, advisers, alumni, and current students hail from some of the top companies in the United States. Learn more about the leaders and innovators affiliated with our program.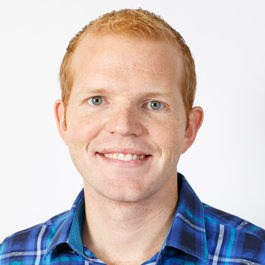 James Wilde
edi ALUMNUS
UX Researcher and Designer at DISH Network
EDI empowered me to shift my focus from physical product design into a broader view of the entire user experience. As a result, I'm a more well-rounded experience designer and am able to have more positive impact on our users.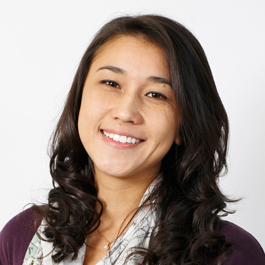 Olivia Ching
edi ALUMNA
Packaging Product Design Engineer at Apple
I learned how to separate feelings of failure from the valuable lessons that failures teach. During my time in EDI, I developed the confidence and drive to welcome unexpected results and continue to grow as a person and designer.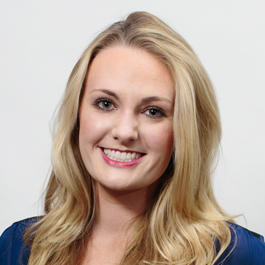 Claire McCloskey
edi ALUMNA
User Experience Designer at IBM
The EDI program was characterized by 15 months surrounded by the most talented, bright, driven, and inspiring individuals I have ever met. Solving countless problems with innovative solutions has provided my peers and I with the tools and strategies to live a successful personal and professional life.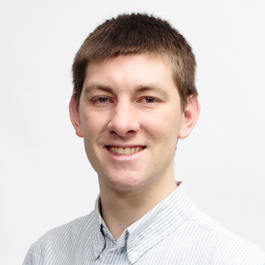 Jonathan Crow
edi ALUMNUS
Problem Solver, Investigator, Collaborator
The EDI program gave me the tools to reimagine the design process as an exploration of humans needs. Not only am I a better engineer, but I am now confident in my ability to change the world.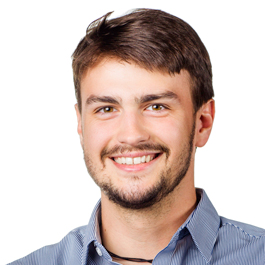 Stephen Arlington
edi ALUMNUS
Service Designer at Booz Allen Hamilton
During my time in the EDI program, I was encouraged to explore, experiment, and build at the intersection of human-centered design, engineering, and business strategy. The people, methods, and tools I worked with cultivated my entrepreneurial spirit and aptitude for connecting disciplines to create better human experiences and services.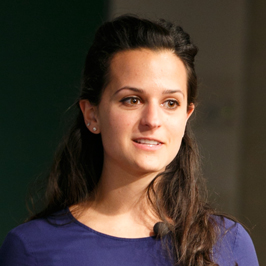 Kiley Coombe
edi ALUMNA
UX Design Researcher at Motorola Mobility
Being a part of EDI allowed me to try out different careers, like being a product designer or an interaction designer, to better understand what aspect of design I wanted to pursue.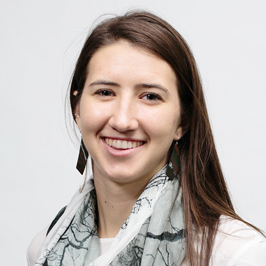 Ellie Pearlman
edi ALUMNA
Medical Student
I want to bring design straight to the hands of patients and clinicians in the world of healthcare in a dynamic way that these people deserve. EDI has given me the skill set and determination to unapologetically work towards this goal.
EDI projects
With their thesis projects, EDI students take what they have learned in the classroom to solve a design problem. Under the mentorship of industry practioners, students apply human-centered design principles to address the needs of real people.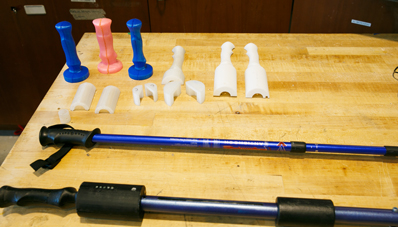 Boost
An energy-harvesting trekking pole designed for hikers and backpackers who bring their electronic devices into the backcountry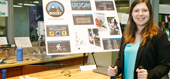 Charge your devices — even when you're off the grid.
An avid hiker, EDI graduate student Torey Kocsik wondered if she could passively power her electronic devices while walking in the backcountry.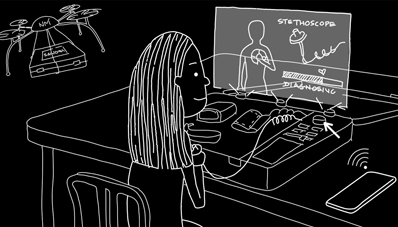 NM Check
A comprehensive virtual care system that brings healthcare to patients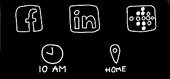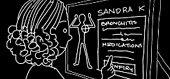 Get the care you need without leaving your bed.
Four EDI students created a forward-thinking solution after Northwestern Medicine asked them to create a virtual care system that would increase the ability of its Primary Care Physicians to see more patients.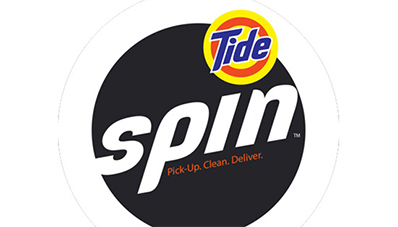 Tide Spin
An app-based service that outsources laundry to Tide's own dry-cleaning facilities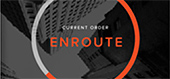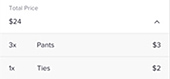 Hate doing laundry? There's an app for that.
When Procter & Gamble decided to re-imagine laundry, it looked no further than the EDI program to see what its students could design to make laundry a less tedious task.
Housed within the
Segal Design Institute
Our mission is to educate the next generation of synthetic thinkers and leaders — people who are able to move across domains and industries, identify convergences, and create impact through the lens of human-centered design. These thinkers are not generalists, but specialists of a different sort. They take a unified approach to solving problems, drawing on skills from engineering, social sciences, design, and management theory.
Learn more about the Segal Design Institute
Back to top