Advancing Design Research through Interdisciplinary Collaboration
Design Research Cluster adds new faculty members
To break new ground in any field, you have to be willing look at problems from different angles. That mindset of curiosity and interdisciplinary collaboration is exemplified by the Design Research Cluster.
Co-sponsored by the Segal Design Institute, Northwestern Engineering, and The Graduate School, the Design Research Cluster brings together faculty from four different schools across Northwestern with PhD students from a variety of disciplines to advance research in three core areas: human-centered design, computational thinking and design, and design skills and methods.
This year, four more faculty members have joined the Design Research Cluster: Brent Hecht from the School of Communication, Stephen Schueller from the Feinberg School of Medicine, Eleanor O'Rourke from Northwestern Engineering and the School of Education and Social Policy, and Madhu Reddy from the School of Communication.
"As technology increasingly pervades nearly all aspects of our lives, scholars from many fields have argued that designing the human technology frontier is becoming one of the century's most important research areas," said Liz Gerber, director of the Design Research Cluster and associate professor in Northwestern Engineering and the School of Communication. "Northwestern is fortunate to attract Professors Hecht, O'Rourke, Schueller, and Reddy – who are leading research efforts focused on high-impact design problems including information access, life-long learning, and personalized health and well-being.
Meet Brent Hecht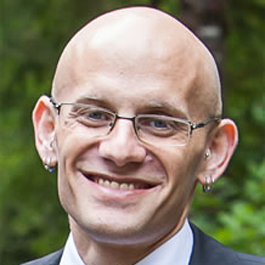 Brent Hecht is an assistant professor in the School of Communication and earned his PhD from Northwestern's School of Engineering in 2013. He explores the intersection of human-computer interaction, geography, and big data.
"As someone on the more technical side of computing design, the Design Research Cluster will enable me to collaborate with colleagues across the methodological landscape," said Hecht. "One of the largest appeals of the Cluster for me was its people, and I'm very excited for what we'll be able to do with years of collaboration ahead."
Meet Eleanor O'Rourke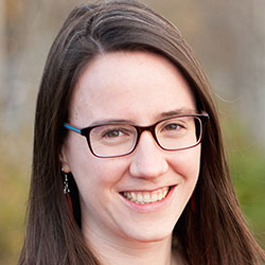 Eleanor (Nell) O'Rourke is an assistant professor with a joint appointment in Computer Science and the Learning Sciences. Her research lies at the intersection of human-computer interaction and education. O'Rourke found the possibilities to tackle real world challenges with design to be an especially appealing aspect of the Segal Design Cluster.
"I'm particularly interested in seeing how researchers in different fields leverage design in different ways to tackle important social problems," said O'Rourke. "In my research, I am exploring how we can design new interactive learning interfaces that capture how students tackle learning tasks, allowing us to better understand the learning process and build new data-driven educational interventions."
In her role with the Design Research Cluster, O'Rourke will be collaborating with a PhD student on how to redesign programming environments to promote growth mindset, or the belief that intelligence can grow through effort.
"I'm excited to see how different programming interface designs can influence how novice students think about programming, with the ultimate goal of encouraging greater participation from women and underrepresented minorities in computer science," said O'Rourke.
Meet Stephen Schueller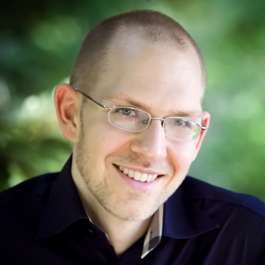 Stephen Schueller is an assistant professor at the Feinberg School of Medicine and a faculty member with Northwestern's Center for Behavioral Intervention Technologies. His research focuses on improving the accessibility and availability of mental health resources through technology.
"I think health and particularly mental health has a lot to learn from design," Schueller said. Like his colleagues, Schueller also praised the value of the community fostered by the Design Research Cluster.
"I appreciate being a part of a group looking at different problems through common approaches," said Schueller. "I love the interdisciplinary nature of the Cluster. Part of innovation is trying to take learnings from one area and apply them to another."
Meet Madhu Reddy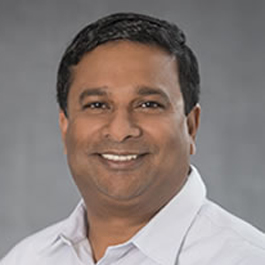 Madhu Reddy is a professor in the Department of Communication Studies and a faculty member in the Center for Communication and Health.
He is interested in understanding how health information technologies can be designed for improved communication and collaboration in clinical settings. As part of the Design Research Cluster, Reddy will be working with two PhD students on separate projects in the area of digital mental health.
"Design has many facets to it -- from understanding users to building tangible artifacts and everything in between. There are also a variety of methodologies to address the challenges that we face in design," explained Reddy. "I really appreciate the Design Research Cluster's embrace of design as an area encompassing all of these issues rather than viewing design as a narrow problem field."