Welcome DFA's Newest Fellows!
DFA recently hired two new fellows, Catherine Chung and Allison Chen. We're so excited to see all of the amazing they will do here! Get to know them more below:
Catherine Chung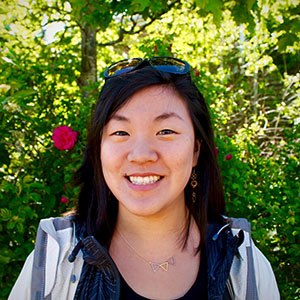 Known as "CC" among her DFA peers, Catherine aims to use human-centered design to aid underprivileged communities by finding and implementing sustainable solutions. As a Design for America Fellow, she seeks to be an empathetic supporter to help studios achieve their potential to become change makers in their own way. Graduating from Northwestern University with a degree in social policy and a minor in international studies, she believes that innovative work comes through interdisciplinary collaboration and active patience. 
Education Background
B.S. Education and Social Policy & International Studies minor, Northwestern University 
Work Background
Center for Forced Migration Studies, Undergraduate Intern
AILA Pro-bono Project @ Artesia, New Mexico, Field Coordinator
International Rescue Committee @ Oakland, CA, Financial Literacy Intern 
Why you joined DFA
I fell in love with DFA for its diverse, creative community and for its mission to create social impact through human-centered design. I was inspired by how the DFA community united students with different backgrounds under the goal to create tangible local, social impact. Learning the human-centered design process fundamentally changed the way I think by challenging myself to see opportunities in every issue I approach.
What you're most excited about as a fellow?
I am most excited to foster strong connections among DFA studios and members to create an active national community. I'm excited to support all members to find avenues that can help their personal and professional growth from their peers in the DFA network!
Fun Fact:
I am absolutely in love with dinosaurs and draw and build dinosaurs out of almost anything. My favorite medium are pipe cleaners!
Allison Chen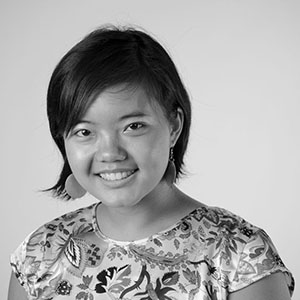 Allison seeks to design for learning and play to help us better understand each other and the world around us. As a Design for America Fellow she works with student leaders in human-centered design across the country to tackle local and social issues. While studying Industrial Design at RISD she co-led the DFA RISD/Brown studio, worked on STEAM learning tools, and helped build a solar-powered house. Children are her favorite users, and she enjoys designing for the inner child in us all.
Education background:
I just graduated from Rhode Island School of Design (RISD) with a BFA in Industrial Design. While there I also explored architecture, illustration, graphic design, and creative writing.
Work background:
Communications Coordinator – Solar Decathlon RISD/Brown/Erfurt
Graphic/Web Design Intern – The Providence Plan
Design Intern – Studio Dunn
Freelance Graphic Designer 
Why did you join DFA?
As a student, I joined DFA because I believed the craft and thoughtfulness that goes into design should be available to everyone, not only those who can afford it. After attending DFA workshops I fell in love with the human-centered design process for its ability to develop solutions that put users at the forefront. 
What you're most excited about as a fellow?
Especially after Leadership Studio, I'm excited to meet and work with all the DFAers in this extensive network. It's amazing how creative and passionate these students are, and I hope to provide the resources and support they need to help them grow - as DFA studios, human-centered designers, and individuals.
Fun fact:
I like splitting my cupcakes in half so that the frosting is sandwiched between the cake. It's cleaner and more delicious!