Understanding socio-technical systems
Julie Hui's research in the Delta Lab aims to understand how socio-technical systems impact innovators
Contribution
Advances in socio-technical systems—environments where social interactions shape and are shaped by technology, such as social media and shared workspaces—are drastically changing who can access needed resources and innovation work is performed. My research in the Delta Lab focuses on understanding how socio-technical systems can be designed to help innovators with limited resources to develop, share, and deploy new technologies, products, and services. I use a design research approach, including interviews, participatory observation, and experiments, to produce design theory, principles, and interventions that better support innovation work outside traditional contexts.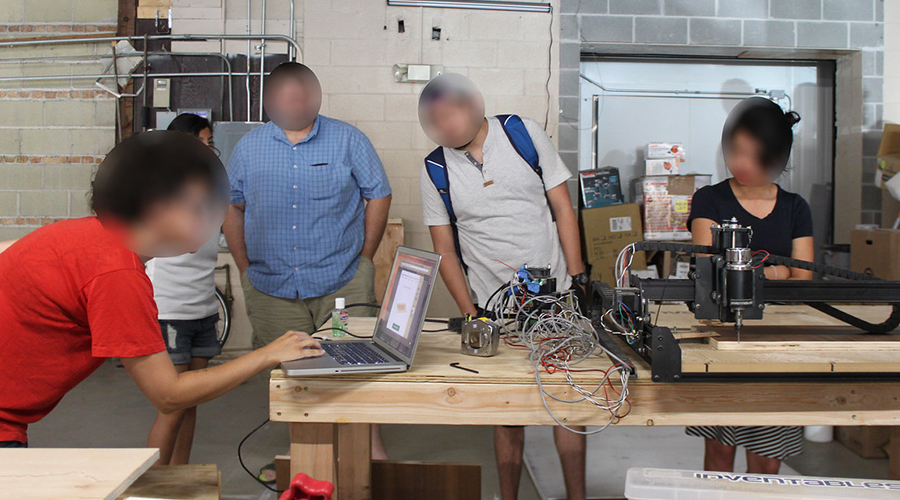 Problem
Access to innovation opportunities is not equitable. Many people (especially novices and marginalized populations) lack access to critical pedagogical, social, and financial support to perform innovation work. For example, women are half as likely as men to start new businesses, and those that do make lower profits and hire fewer employees. Similarly, while the rates of Black and Latino entrepreneurs are increasing, their businesses have lower sales and higher chances of failing.
Approach
Over the past five years, I have interviewed over 100 crowdfunders, performed participatory observations in makerspaces and co-working spaces, and experimentally tested educational interventions in design classes. This multi-methods approach to studying innovation processes has helped me identify where innovators with limited resources need the most support.
Back to top