Lotus
A stylish, ergonomic, and wearable watering device for gardeners
Problem
Gardening is one of the most popular hobbies in America, with approximately 31 million households spending $2.5 billion on gardening inputs. Nearly $13 million of this spending is for traditional watering cans. The idea of combining style, ergonomics, and technology in the design of a modern, wearable watering device for the hobby gardener has not been previously explored and presents an opportunity for innovation.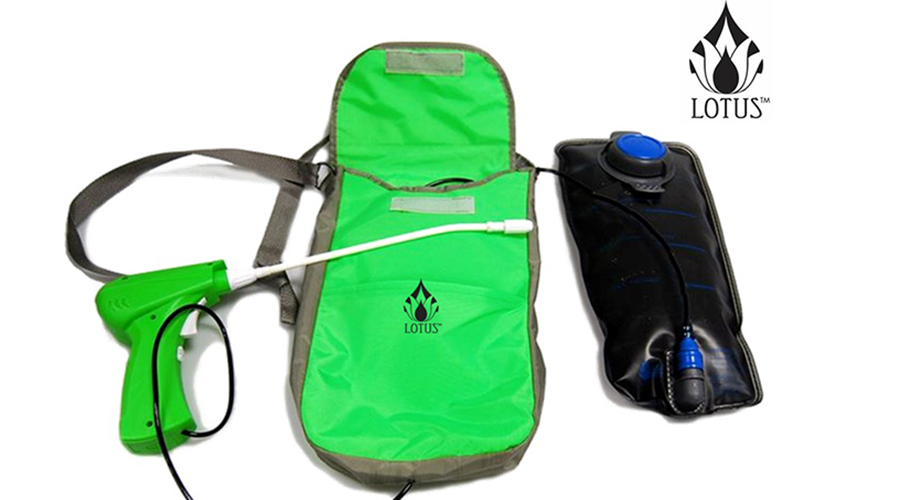 Solution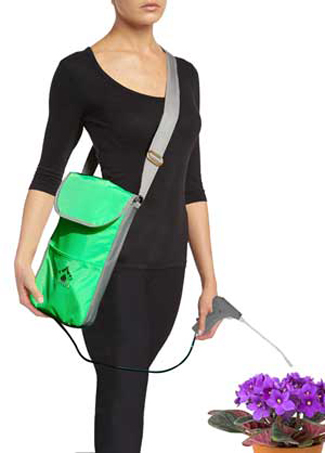 The team within the Master of Product Design & Development Management (mpd²) Program created a novel plant watering device for gardeners. It incorporates both an external waterproof sling-bag which houses a patent-pending, flexible, internal bladder for holding water and a battery powered, trigger operated wand and nozzle for dispensing water.
Known as the Lotus, the device:
Helps users water plants in hard to reach locations
Prevents spills
Distributes weight across the body and improves ease of carry
Adds style to the gardening hobby
The team submitted the Lotus business case to a potential investor for review. In addition, they are modifying the prototype to improve overall ease of use.
Development Process
The team presented three unique "white space" ideas to MPD2 faculty.
One idea was chosen based on faculty input, group preference, technological feasibility, economic promise, and potential for completion within the final six months of the program.
The team constructed a rudimentary prototype and used this as a visual to conduct ethnographic research, interviews, surveys, and demonstrations at garden supply stores. This was done to determine customer buying and design preferences and identify any unknown needs.
The team sourced materials to mass produce the device and created a supply chain. They developed three styles of watering devices: a fanny pack, a sling-bag, and a backpack. The team considered the sling-bag to be most viable product.
The team projected financials such as cost analysis and break-even analysis ensuring a robust purchase price that would allow the team and retailers to realize profits. These projections also determined the financial investment needed to bring the Lotus to market.
The team presented Lotus to potential investors and has generated investor interest in further development.
Back to top