Elisa Vargas
Adjunct Lecturer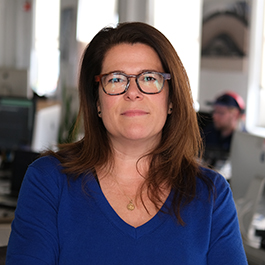 About
Elisa Vargas is an adjunct lecturer and co-teaches DSGN 401-3: Service Design with Amy O'Keefe. Currently, Elisa leads the global user experience design practice as design director at Motorola Mobility. 
Until recently, Elisa was the studio lead of Motorola's multi-disciplinary design group in Sao Paulo, Brazil. Elisa has focused on the interplay between physical and digital design in the mobile environment  leading teams in the mobile devices, connected home and companion products spaces. Elisa leverages past experience as a design researcher and liaison to international operators to focus senior leadership and designers on a product's most salient attributes and to shape product's value propositions. Elisa has a deep knowledge of cellular technologies, software frameworks, design patterns, mobile trends, and localization which helps teams imagine creative solutions that balance innovation, utility and delight.
In addition to teaching Service Design at Northwestern, Elisa has taught at the Institute of Design, IIT and served as a guest lecturer and speaker on interaction and mobile design.  Prior to her career in design, Elisa worked as an arts advocate and administrator for numerous art organizations including Zephyr Dance, the Illinois Arts Council, and the Art Institute of Chicago. When she isn't working, Elisa is cooking and practicing Portuguese.
Education
MDes, Design Planning, Institute of Design Illinois Institute of Technology, Chicago, IL
AB, Art History, University of Chicago, Chicago, IL
Back to top